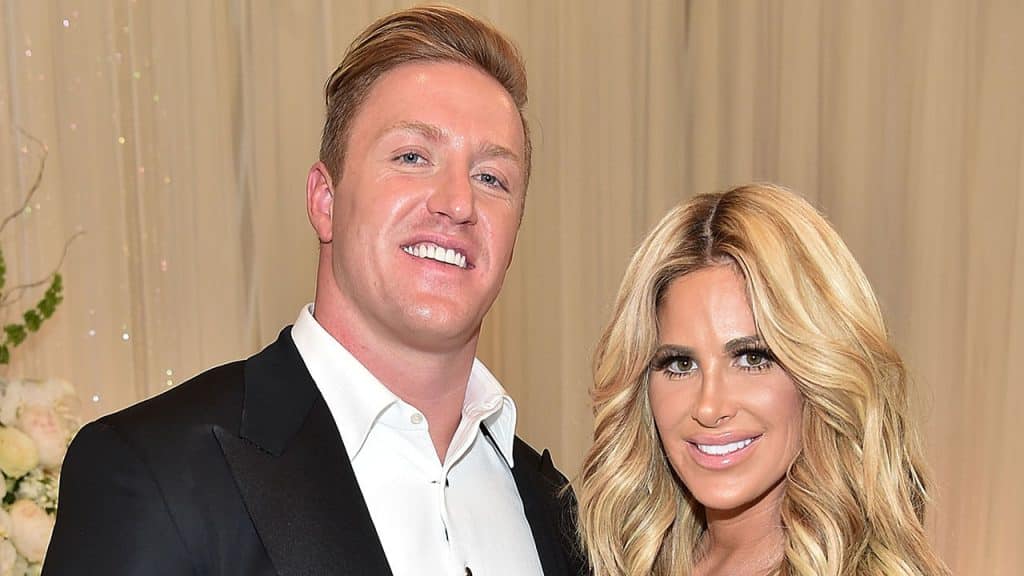 Kim Zolciak and her unemployed husband Kroy Biermann's money problems might be worse than originally speculated. The Don't Be Tardy stars STILL have not paid an Atlanta decorator $6,000 for decorating their lavish waterfront mansion in
Georgia.
According to the owner of Seasonal Designs, LLC — Kim and Kroy have not paid their outstanding decorating bill of $6,000 — in spite of the designer filing a lawsuit against the couple in March.
"I emailed the lawyer two days ago and we don't have a court date as of yet," the company's owner told Radar. "They have 30 days to respond to it … and the 30 days is up!"
"It's pretty incredible," the owner added. "It's definitely an unnecessary thing. They just refuse to pay the bill!"
Back in February, Zolciak had another company decorating her mansion and the company abruptly left the job — leading Seasonal Designs to pick up where the other company left off.
"We picked it up in the middle of February and we totally redid it," the owner said. "She was totally happy and she was very, very pleased. They were pleased with everything and there was not a problem getting the check for the full amount when we installed."
Although Zolciak was "totally happy," with the work done by the new designer — her husband Kroy, decided he wanted to pay a price he deemed worthy of the job.
"I've never had a client that does that," the source said. "Never. We're very competitive. We've been in business 11 or 12 years now and never has client decided the price they think I'm worth."
And despite bargaining her price down to $8,600 — the reality couple have not paid the company.
As reported, this is just one of a few non-payment claims that are being made against the reality couple.
Biermann and Zolciak are currently going through a rough time.
Biermann was cut from the Buffalo Bills last season and not picked up by another team. Their financial situation is supposedly so dire that Kim is forced to return to her previous reality gig — The Real Housewives of Atlanta. A show she smugly walked away from in season 5, because she did not want to be around "toxic," women — she insisted at the time.