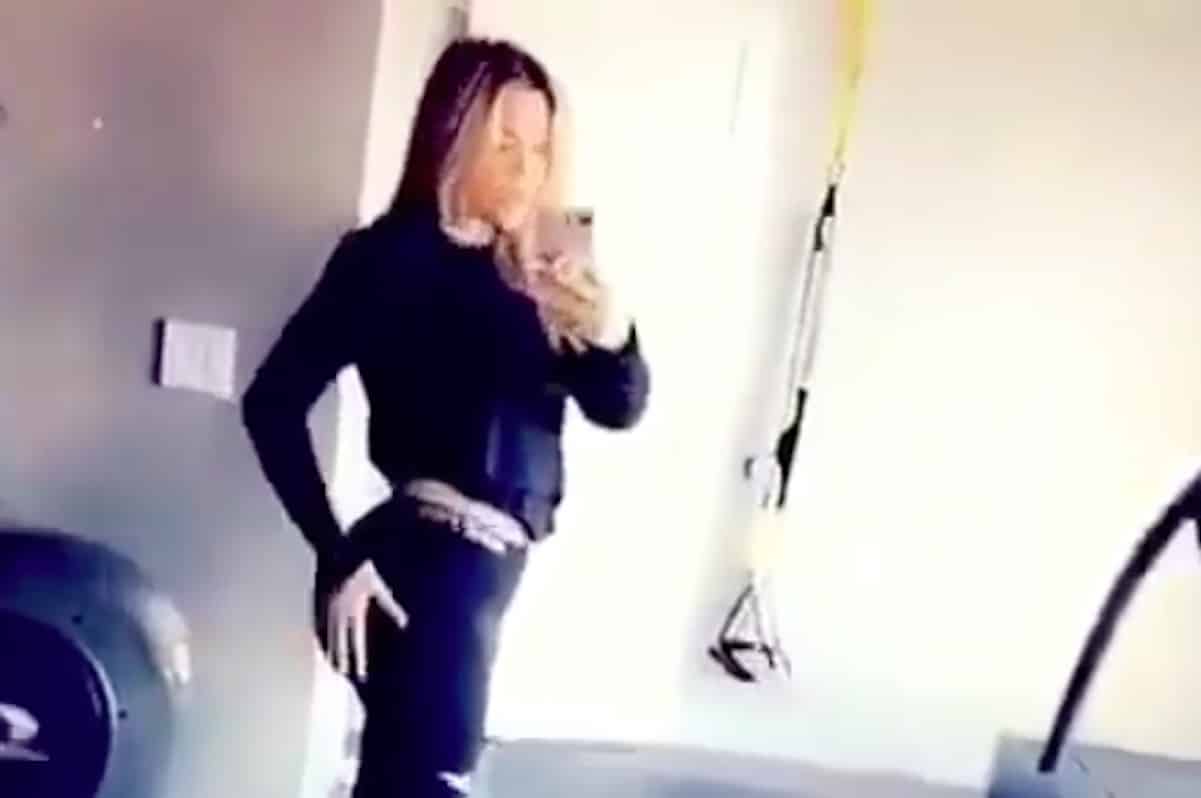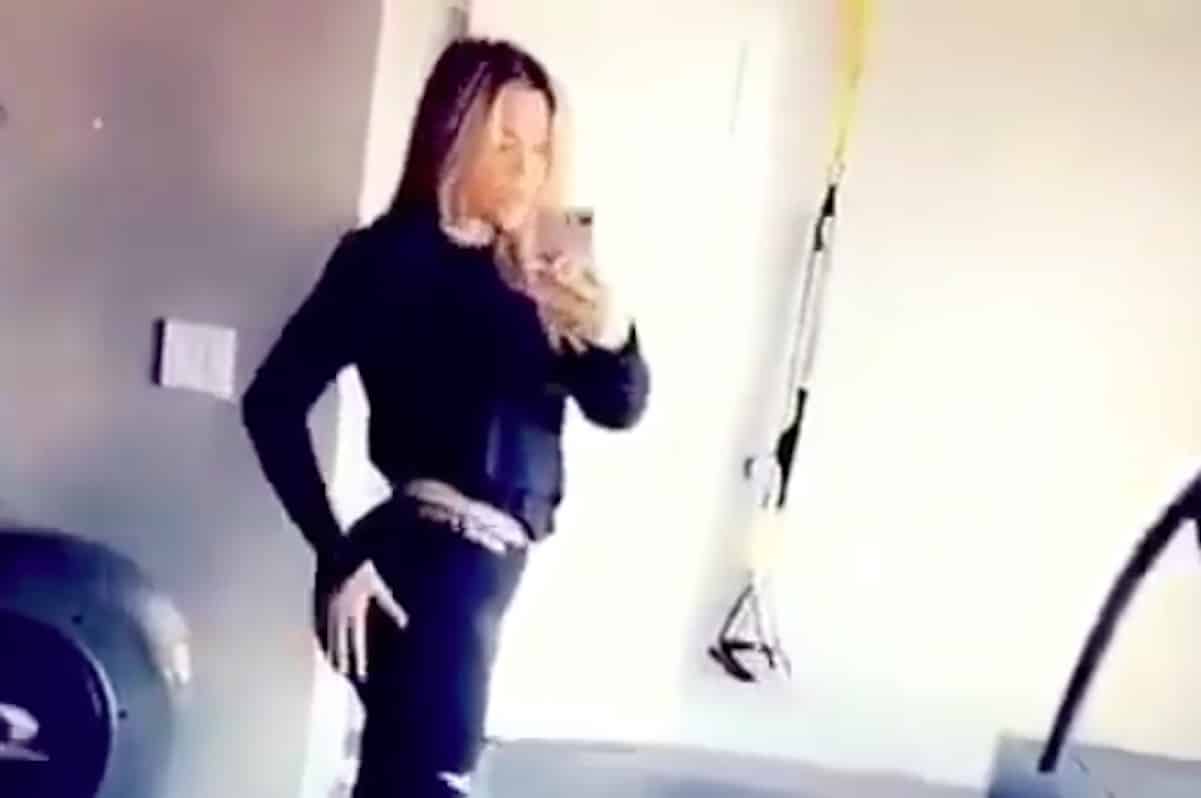 Khloe Kardashian filmed a heavily-filtered video for social media to discuss her post-pregnancy workout and body goals.
Khloe is back in the gym five weeks after having baby True, and says the "muscle memory" is still evident in her stomach. She also says her problem areas are her butt and thigs, and she's looking forward to getting everything back "solid."
The delusion is real.