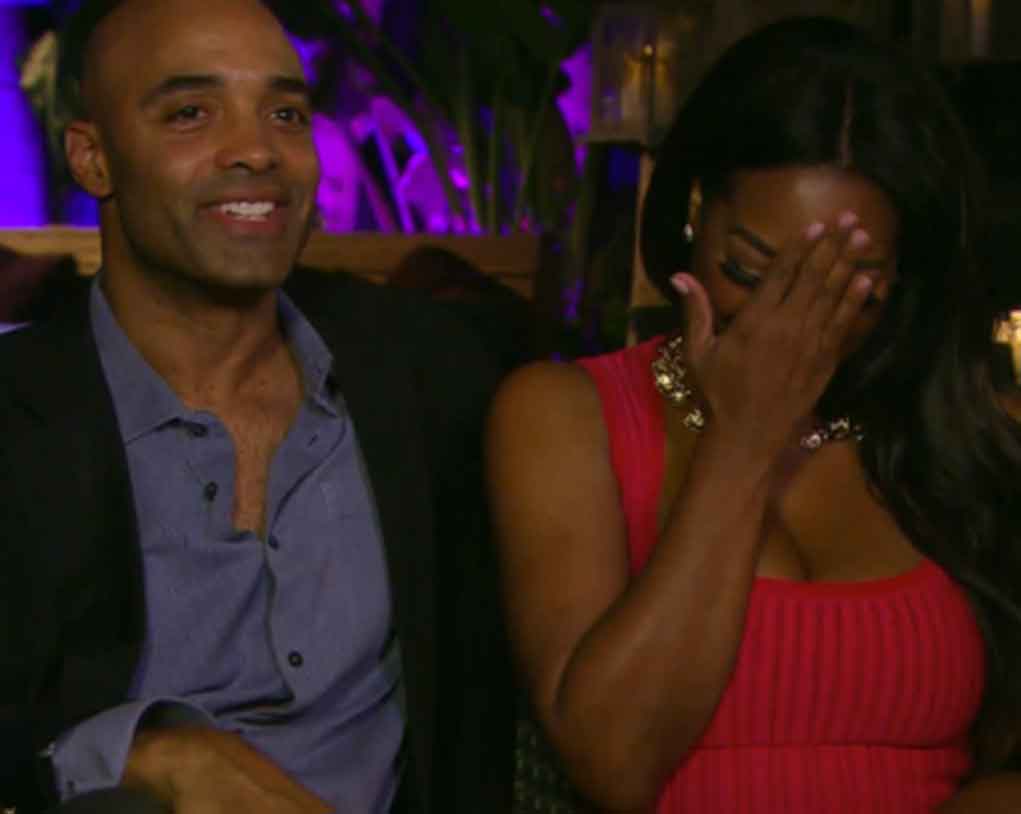 Has Kenya Moore suddenly caught a conscience state-of-mind OR is she really using the movement as a decoy to cover up her exposed lie? I don't know, but one thing is for sure… Kenya wasn't lying when she said if the Black Man isn't taken, he's either gay or incarcerated. Don't believe me.. Ask Apollo.
"This is a real issue."-Kenya Moore
What's more? Kenya's confession included Black men "Dating outside their race" as another reason for why she's urging other black women to keep their "Options" open.
"YOU DON'T HAVE MUCH TO CHOSE FROM."
Here's what's Kenya revealed:
"Statistics show why we don't have the choices. You take the ones that are gay, in jail, don't have a job, the ones that are already married and the ones that are dating and marrying outside our race, what do you have left?"