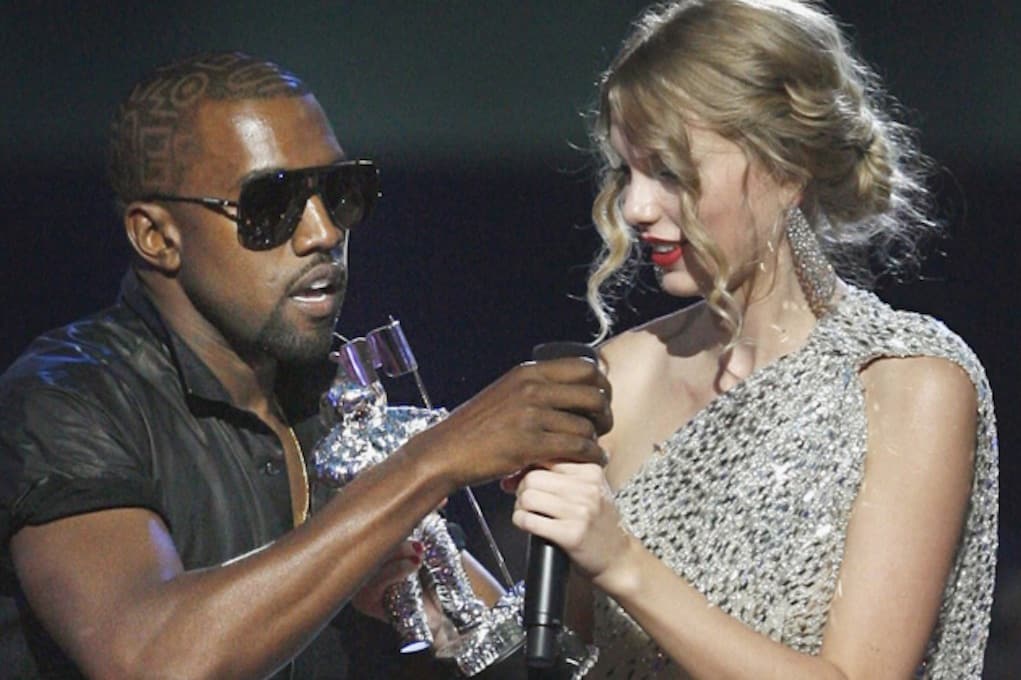 It looks like Kanye West and Taylor Swift's brief friendship is now over. Yesterday, Kanye debuted his latest line of hobo fashion during New York Fashion Week. He also used his presentation to debut his latest album, T.L.O.P.
In his new track Famous, Kanye raps, "I feel like me and Taylor might still have sex, I made that bitch famous."
After the song played through the barely-packed Madison Square Garden, the lyrics made their way back to Taylor and her family. First, Taylor's younger brother Austin made a video of himself tossing his Yeezys straight into the trash!
Next, Kanye tweeted that he had called Taylor and got her permission to use the lyric beforehand. So why was her brother Austin so mad? Because Yeezy lied about getting her blessing!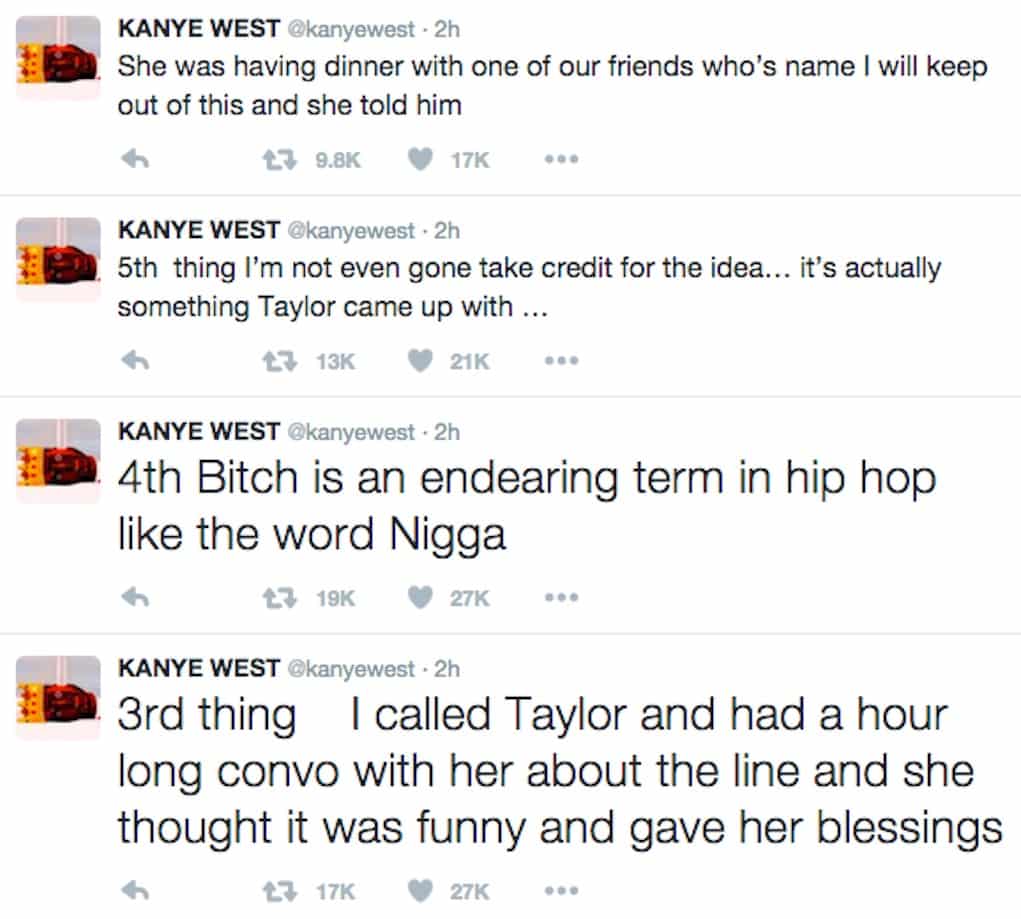 Taylor's rep confirmed:
"Kanye did not call for approval, but to ask Taylor to release his single 'Famous' on her Twitter account. She declined and cautioned him about releasing a song with such a strong misogynistic message. Taylor was never made aware of the actual lyric, 'I made that bitch famous.'"