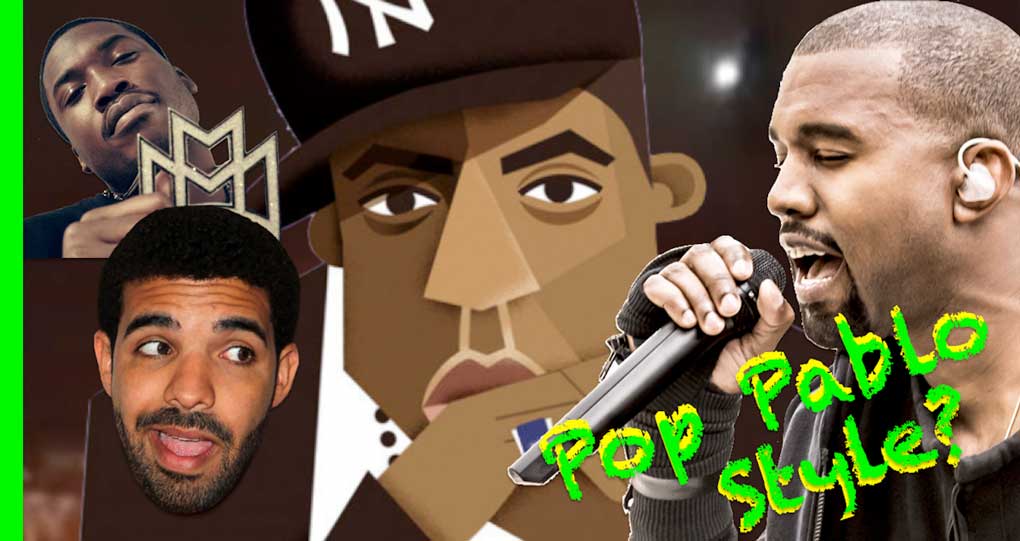 "You wanna know how I'm feelin'? Come by the house, let's sit down." ~Kanye West to Jay Z
Kanye West turnt it up the heat during his Saint Pablo tour stop in Seattle — sounding off on JAY Z … letting it be known that he's "not going to record a sequel album to "Watch The Throne" with Hov anytime soon!" Don't believe me? Just ask Meek Mill.
It all went down during Yeezy's Thursday night show at Seattle's Key Arena. That's where fired off his shots at Jay Z, pointing to certain "behind-the-scenes drama" that went down when he says he tried landing Jay on the album version Drake's "Pop Style".
Here's some of what Ye had to say:
"It went into some political shyt, percentages on songs. I can't take this shyt bro!"
Peep the video below: