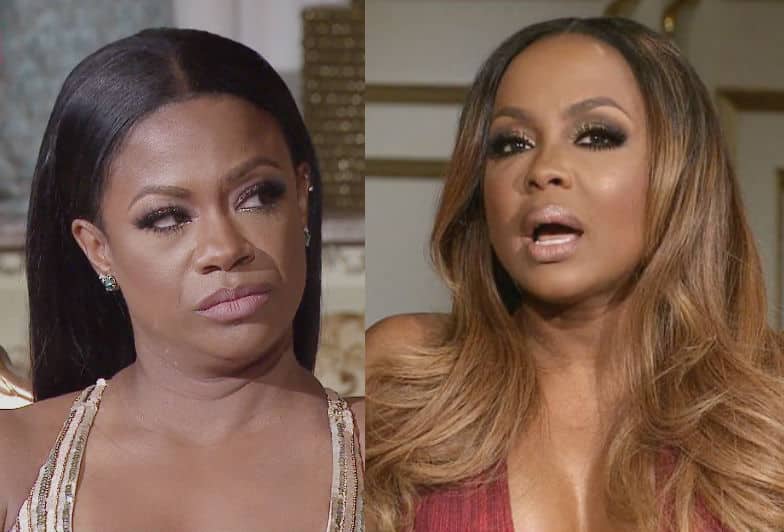 "We can never talk again," Kandi told to E!, before receiving the Fortune Insider Award by famed chef Marcus Damas, on Thursday.
Most RHOA viewers are not shocked by the Xscape band member's choice to never speak to the Atlanta attorney again. After all, it was exposed that Parks intentionally spread inflammatory lies to Porsha Williams, claiming that Kandi and her husband Todd Tucker planned to drug Williams in order to rape her in their secret sex dungeon.
Porsha repeated the defaming accusation on camera — but it was later revealed at the reunion that Parks had only heard the claims from a still-unnamed source, not directly from Kandi like she initially told Porhsa. "I repeated it because I heard it," Parks said in the final episode of the reunion. "Something was brought to me. I repeated what someone told me … I shouldn't have repeated it … I screwed up … I'm sorry."
In an emotional breakdown at the reunion finale, Kandi — who said she has always abstained from drug and alcohol use — opened up about just how horrible the aftermath of the accusations have been. "Do y'all know people would was under my comments saying #KandiAKABillCosby? Do you think that sh*t is f*cking cool?" she asked before storming off the stage in tears. "Y'all know how much I care about my business and my brand.
"We throw shade, whatever. But drugs? … Drugging somebody while drinking and taking them home is rape. Y'all accused me of being a f*cking rapist. That is crazy."