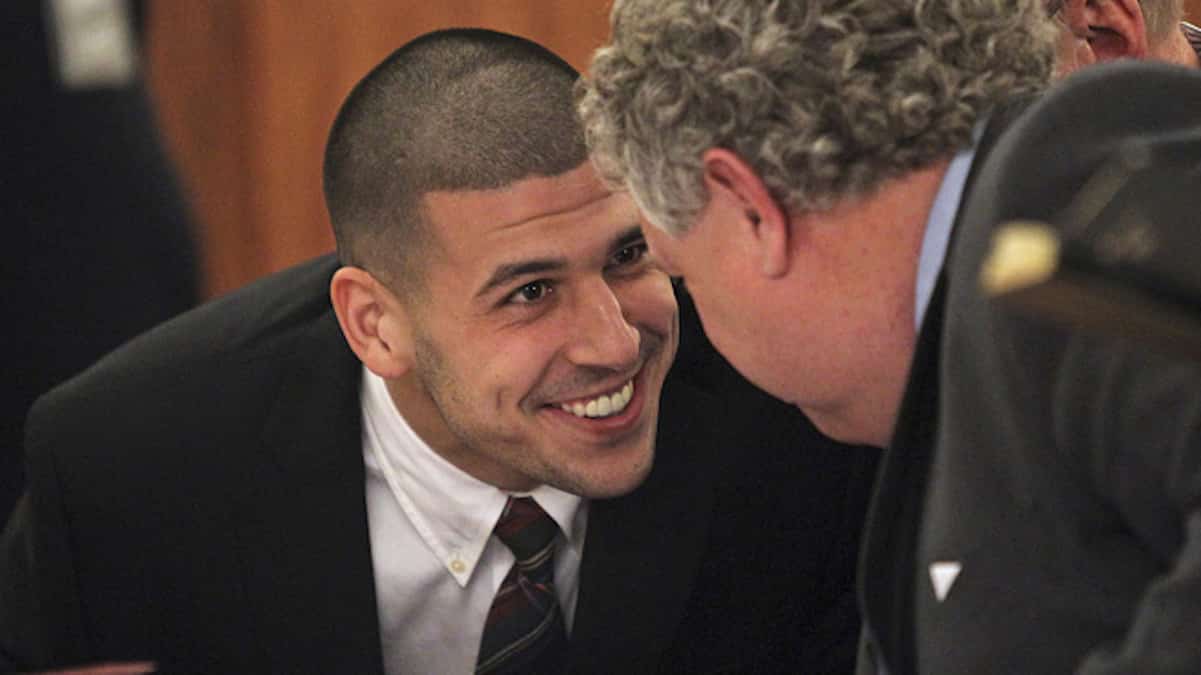 Aaron Hernandez's first-degree murder conviction for the 2013 shooting of Odin Lloyd has officially been thrown out.
The former New England Patriots tight end is no longer a convicted murderer based on Superior Court Judge E. Susan Garsh's ruling.
Since Hernandez, who hanged himself in his prison cell last month, didn't complete the automatic appeals process for his conviction, the judge threw out the conviction and dismissed all of his charges.