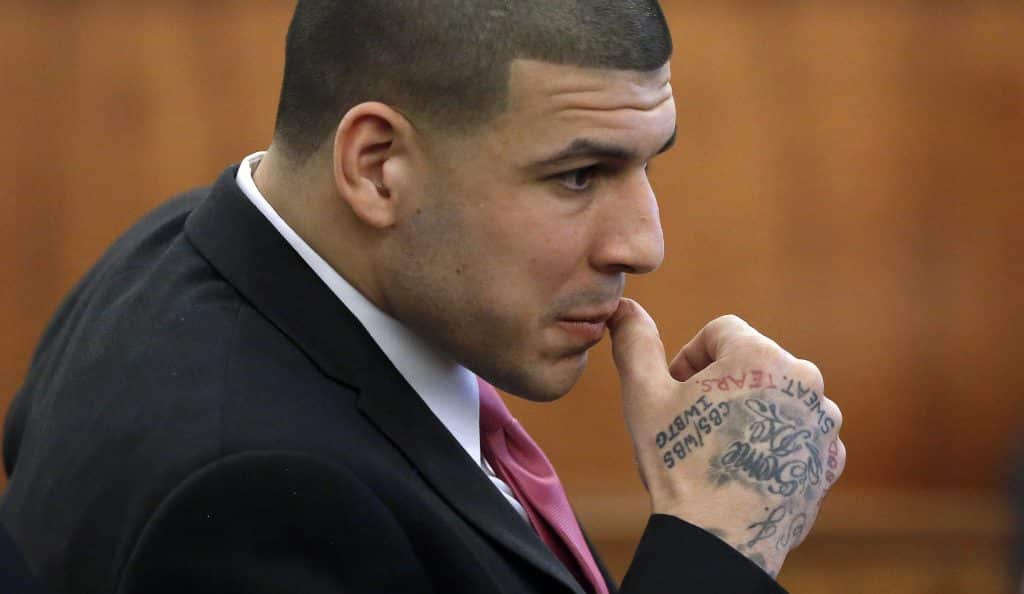 Five days after being acquitted of a double homicide, former
NFL star, Aaron Hernandez, has been found dead in his jail cell.
Corrections officials say, Hernandez, who was serving a life
sentence for the murder of his sister's boyfriend in 2015, was
found hanging in his Massachusetts prison cell in what seems to
be an apparent suicide.
Officials found Hernandez unresponsive in his single-person
cell around 3:05 am Wednesday morning.
"Lifesaving techniques were attempted on Mr. Hernandez and he
was transported to UMASS Leominster, where he was pronounced
dead at 4:07 a.m. by a physician at the hospital," the
Massachusetts Department of Correction said.
"Mr. Hernandez was in a single cell in a general population
housing. Mr. Hernandez hanged himself utilizing a bed sheet
that he attached to his cell window. Mr. Hernandez also
attempted to block his door from the inside by jamming the door
with various items."