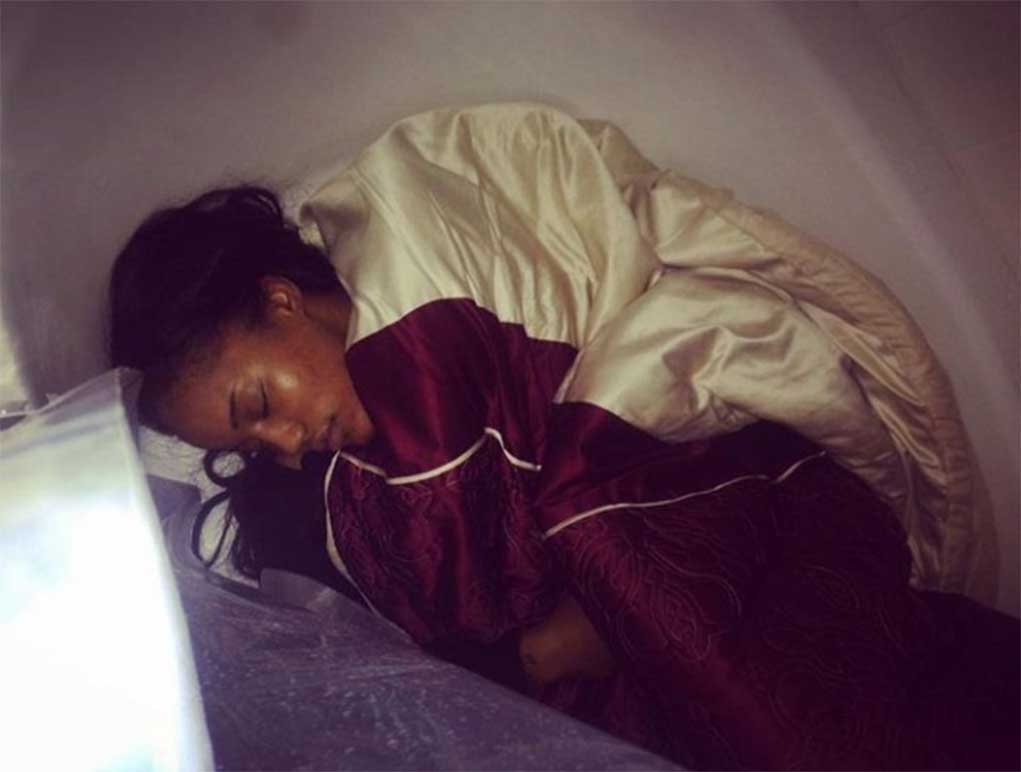 HSK already dropped the bomb this summer that former Love & Hip Hop star Jhonni Blaze is dead broke, but we see that nothing has changed for this homeless bum!
A woman (stripper?) posted a photo on her Twitter of Jhonni snuggled up with a blanket inside of a damn bathtub. Now, you know times must be rough if Jhonni can't even afford an air mattress!
Jhonni blaze stop playing with me get out my tub pic.twitter.com/YeGbv6oZcS

— phuckfame (@realphuckfame) December 12, 2015
Jhonni has tried to get her music career popping…and failed. Then she tried to get wifed by Drake…and failed. Then she tried to get put on by Fetty Wap…and failed. Smh, pathetic.