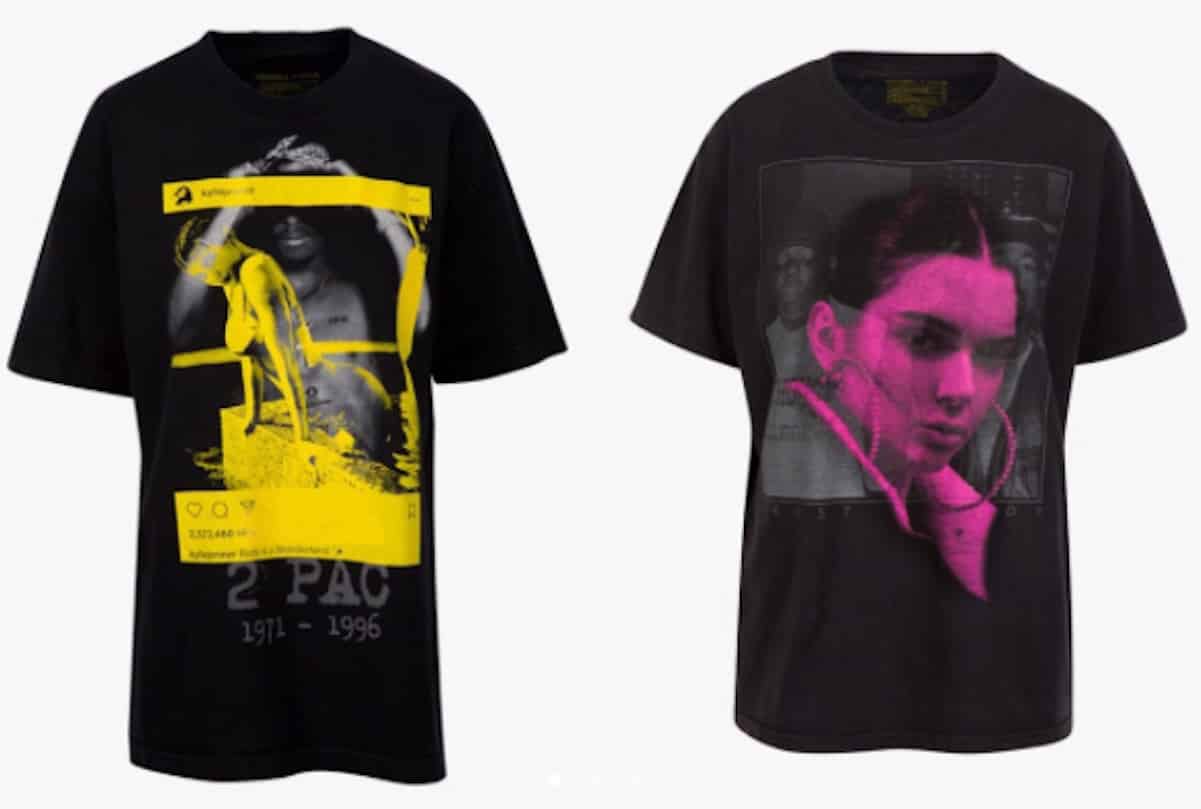 Even though Kendall and Kylie Jenner issued a public apology and removed the unauthorized music T-shirts from their website, the lawsuits have already started pouring in!
According to PEOPLE magazine, Biggie's estate appreciates the shirts being pulled, but they say the legal matter is far from over.
"While we appreciate that the Jenners have made an apology and pulled the unlawful and unauthorized items, this matter has yet to be resolved."
Also, the rock band the Doors has already sent out a cease-and-desist to the Jenners.
"Your use of the registered trademarks in commerce is likely to cause confusion, mistake or to deceive consumers into believing that the Kendall + Kylie apparel was authorized by the Doors when no such authorization was sought or provided by the Doors. The superimposing of a selfie of Kendall Jenner over the iconic 'Lion' portrait of the late Jim Morrison is offensive and remarkable for its failure to recognize the rights of the estate of Mr. Morrison to control the use of his likeness."
Although Ozzy Osbourne has yet to file a lawsuit, his wife and daughter have recently spoken out.
Girls, you haven't earned the right to put your face with musical icons. Stick to what you know…lip gloss. pic.twitter.com/BhmuUVrDBn

— Sharon Osbourne (@MrsSOsbourne) June 29, 2017
Are the Jenners getting what they deserve?