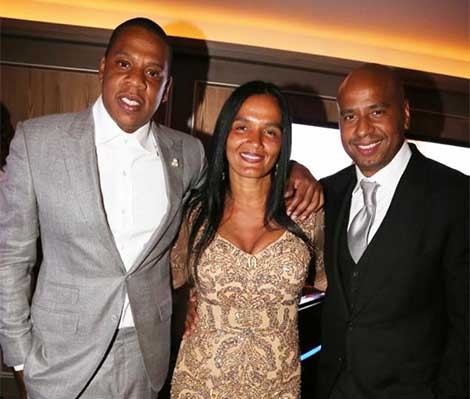 Dame Dash recently called Jay Z a police informant. Know why? Because, Dame saw court transcripts revealing that Shawn "Jay Z" Carter's current business partner, Desiree Perez, cooperated with DEA agents on numerous occasions.
Court transcripts shows Perez wore a wire to bust Colombians moving cocaine shipments of 50 to 100 kilograms.
Perez's father, Epifiano Gonzalez, owns 50% of the 40/40 club in Las Vegas, and Desiree is a part of Rihanna's management team.
Here's Florida Panthers executive Michael Yormark praising Desiree Perez:
"I am honored and humbled to be joining Jay Z's Roc Nation Sports as President and Chief Strategy Officer. I am thrilled to join an exciting, innovative organization led by Desiree and Juan Perez."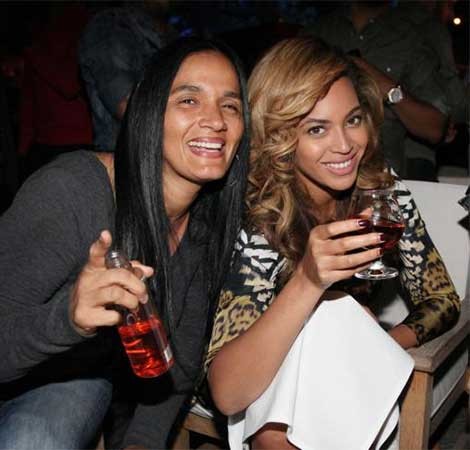 Here's excerpts from Desiree Perez's court transcripts:
"Perez was a 26-year-old mother of young children in 1994 when she was arrested in New York for possession with intent to distribute 35 kilograms of cocaine.

Perez has really worked closely with agents, assistant U.S. Attorney Laurence Bardfeld told a judge that day, arguing to keep Perez out of jail.

Miami-based defense attorney Alan Ross told the judge that his client wore a wire on no less than the four or five occasions when she's been down there in Puerto Rico.

'And I think the court knows from its experience that you just can't do anything more dangerous than wear a wire and go into an undercover meeting in Puerto Rico with a known violator, one whose (sic) suspected of — or being investigated for — a murder case down there.

Perez helped DEA special agents she worked with to bust Colombians moving cocaine shipments of 50 to 100 kilograms.

She has gone the extra mile.'

Perez was released that July and placed on five years of supervised release. She began working at nightspots in Miami Beach and was scheduled to meet her probation officer at one of them, Club Onyx, when she skipped town without notice in early August 1997.

The fugitive resurfaced nine month later in Brooklyn, where she was arrested on March 5, 1998. Perez was charged with grand larceny, criminal use of drug paraphernalia and criminal possession of a firearm.

Her probation was revoked and she was sentenced to nine months in prison and three years of supervised release.

Perez appears to have been in business with Jay Z since at least 2002."