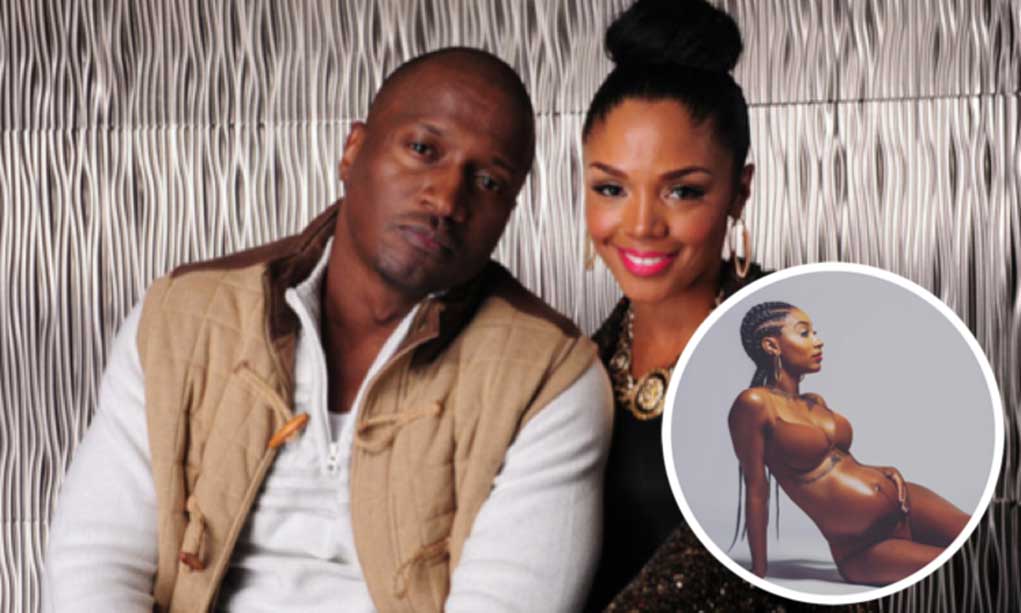 The woman who said she gave birth to Kirk Frost's baby son following a yearlong clandestine relationship may have to go to extreme measures to prove he fathered their child.
Jasmine Washington has been struggling for several months to serve Frost with a copy of her paternity and child support suit, which claims that Frost gave her a car and an allowance in exchange for being his kept woman, and abandoned her and their son, Kannon Mekhi Washington, when she broke things off.
She wants Frost to take the DNA test, and if the baby is his, take financial responsibility for him. But Washington's efforts to move forward with the case have come to a halt after Frost continues to allegedly deny service.
"Kirk Frost is running from taking this test," Washington's new lawyer, Tony Mathi said. All he has to do is take the test. Let's get the damn thing over with." Mathis said that enough is enough, and if Frost doesn't step up and take the DNA test, his client will file a warrant against him for criminal abandonment.
"We're gonna find him," Mathis said. "We'll alert the authorities and we're going to put a warrant out for arrest for criminal abandonment of a child." Meanwhile, Mathis said Washington has been trying to provide for the baby without a steady source of income.
"She's struggling," Mathis said. "She doesn't have any financial support or the child. You are dealing with a baby who has needs." Mathis said Frost isn't behaving like an innocent man. "If any man knows it's not his kid, he's going to be the first one to take the test," the lawyer said. "He's been running around for the last six months!"
According to other reports:
Jasmine Washington, the woman who claims that Kirk is the father of her son has had a boyfriend by the name of Logan for 11 years. Logan's father, who passed away was named Cannon. Rod Bullock, who is Jasmine's pimp and was recently released from federal prison did not know that Jasmine was seeing Logan and himself at the same time. Jasmine actually told Logan's mom that she was pregnant and she named her son Cannon after Logan's deceased father. She also admitted that Cannon is not Kirk's baby," says an insider. "In upcoming episodes, this information will be revealed as Jasmine and Rod are trying to set up Kirk. Once Rod found out Jasmine was pregnant, he told her, 'Let's take advantage of this Love & Hip Hop opportunity.' However, he didn't know about Logan at the time. Jasmine then changed the spelling of her son's name to a 'K' because all of Kirk's kids' names begin with the letter 'K' after him." Kirk has denied being the father of this baby and was allegedly ready to pay her $5,000 to "disappear." This is hardly Jasmine's first run-in with this type of incident, as our source adds she was "ran out of her hometown for trying to set up and swindle other men." "When Logan (the real father of the baby) shows up to film a scene about this entire situation, Jasmine is blindsided and runs out the room because she realizes he is about to blow up her entire false story. Jasmine had no idea the producers dug up her ex boyfriend," the source explains.