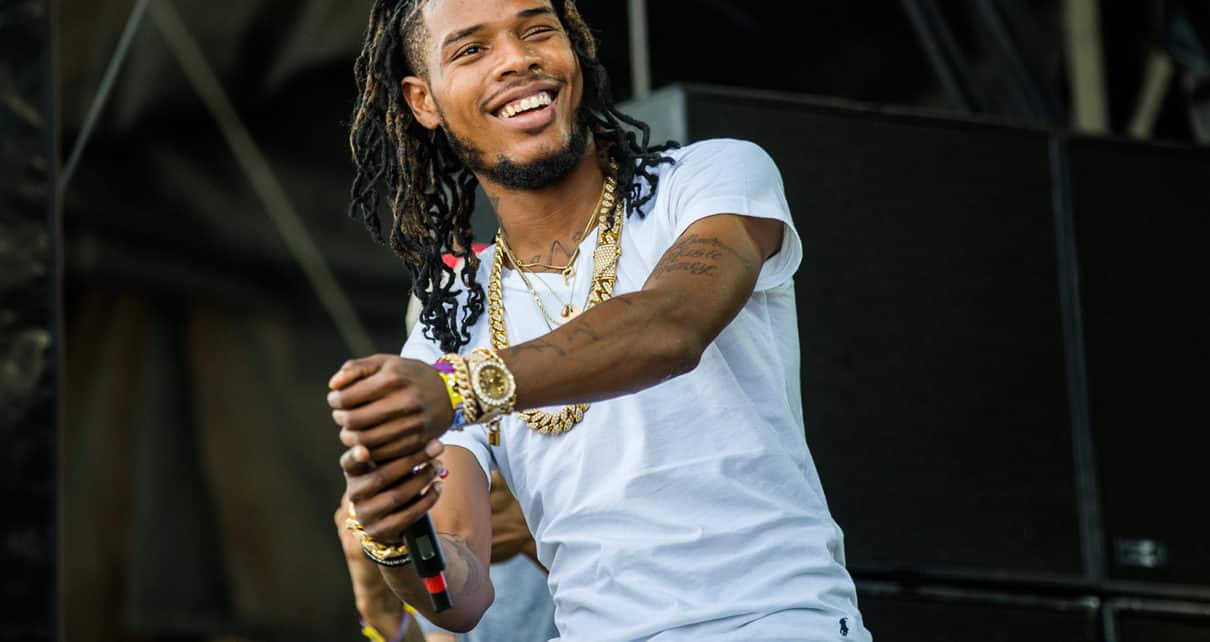 Fetty Wap found himself in the middle of a violent altercation over the weekend.
The Paterson Press reports the rapper was involved in a dispute that led to gunfire at a 24-hour deli in his hometown of Paterson, New Jersey in the early hours of Saturday morning.
The hip hop star was not injured in the incident but his chain was snatched.
Law enforcement authorities say that Fetty Wap (real name Willie Maxwell) and a group of friends were present when shots were fired around 5 a.m. local time. Three people reportedly sustained non-life threatening injuries and were transported to two local hospitals for treatment.
Police say Fetty Wap and his friends are not considered suspects in the shooting or a robbery that also happened that night. Authorities did not confirm to The Paterson Press that the incident also involved a fellow recording artist, and did not offer information on the victims' relationship with Fetty Wap.
The "Trap Queen" rapper has yet to comment publicly on the incident, though he did share multiple tweets throughout Sunday. "Happiness can be found in the darkest of times, if one only remembers to turn on the light," he wrote, later adding, "Nothing is certain, everything is possible" and, "Overthinking leads to negative thoughts!!"