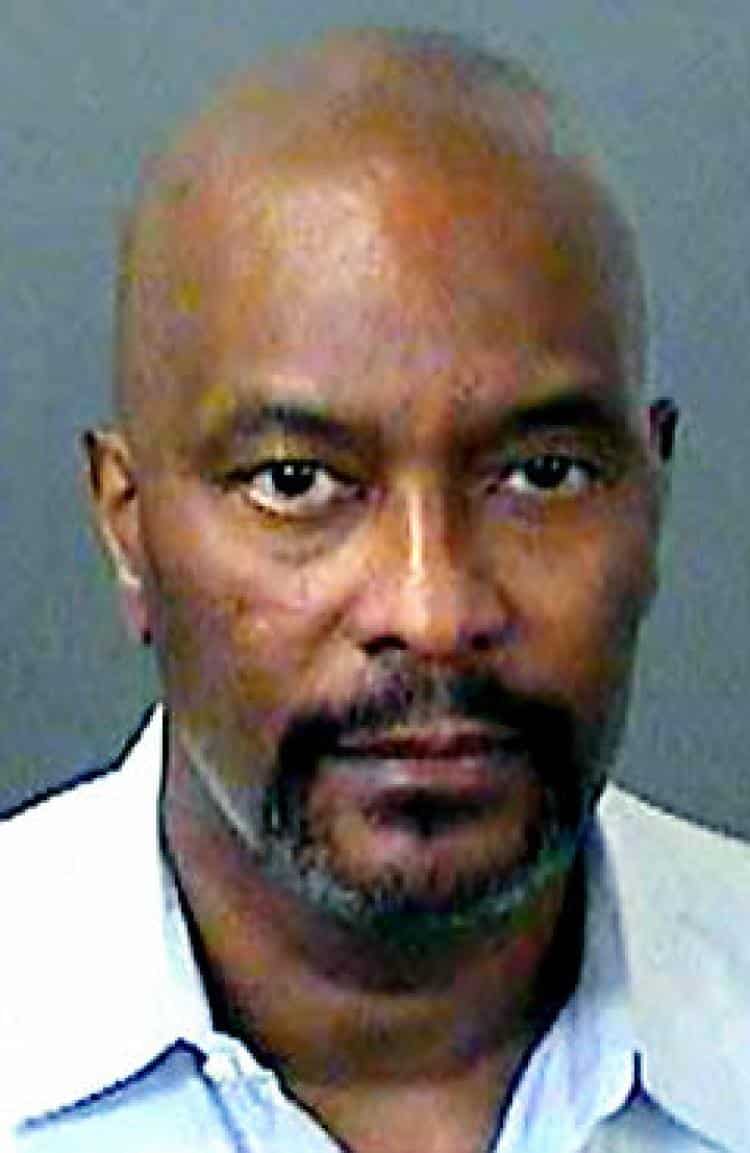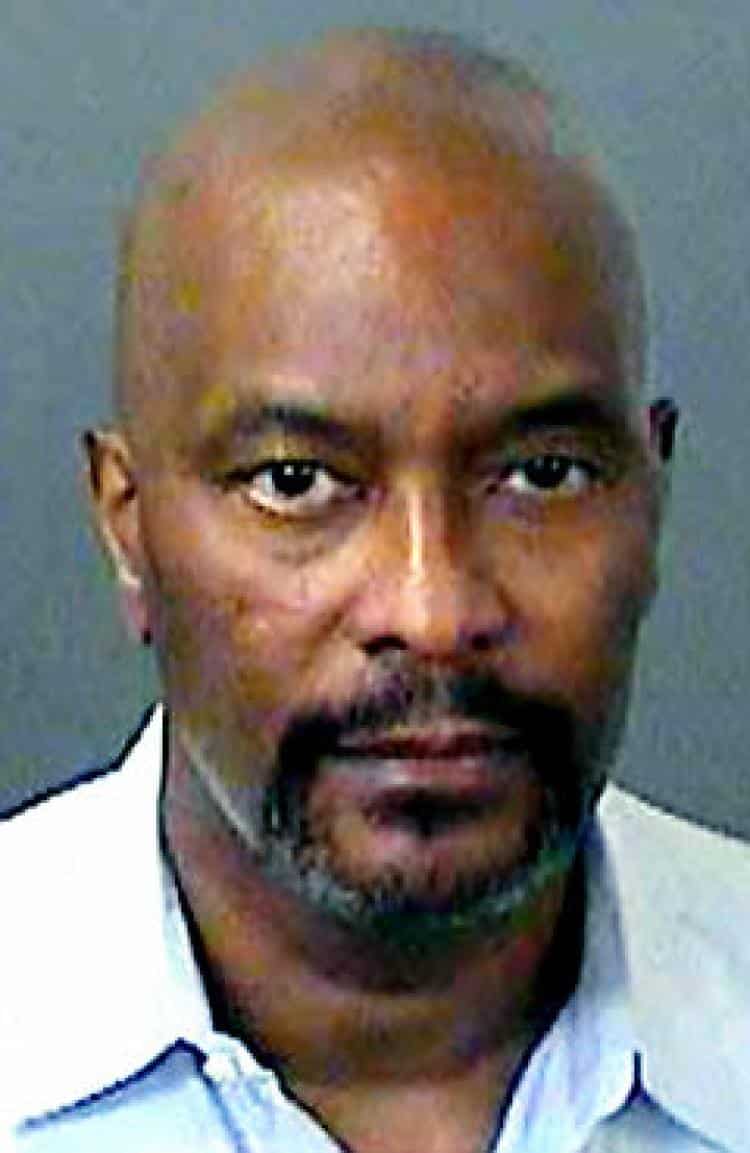 After Kanye revealed he was considering putting a photo of his mom's surgeon, Dr. Jan Adams, on his next album cover, Dr. Adams' family member is clapping back.
In a series of Twitter posts, the woman, who claims she's the doc's cousin, goes on the attack: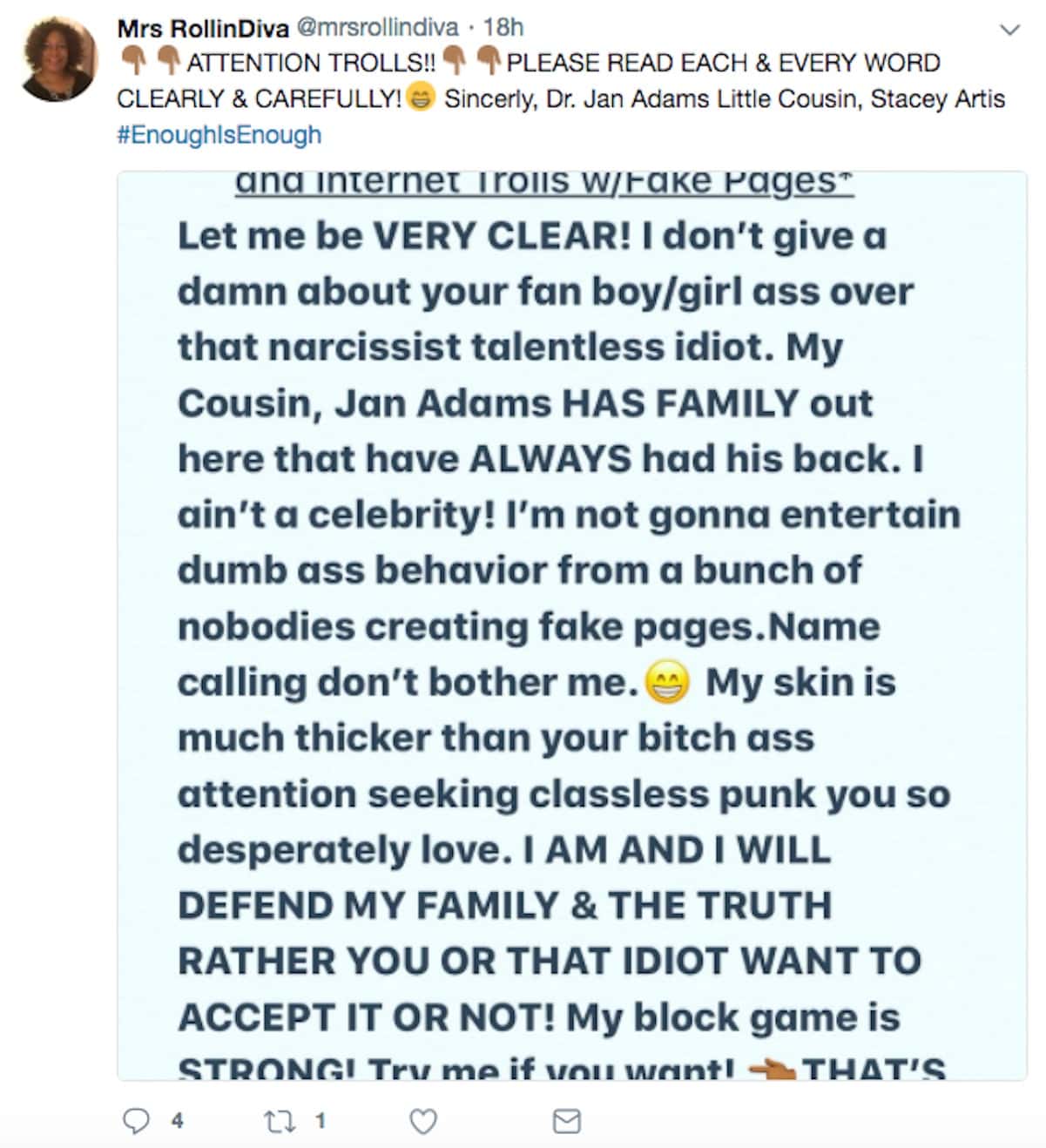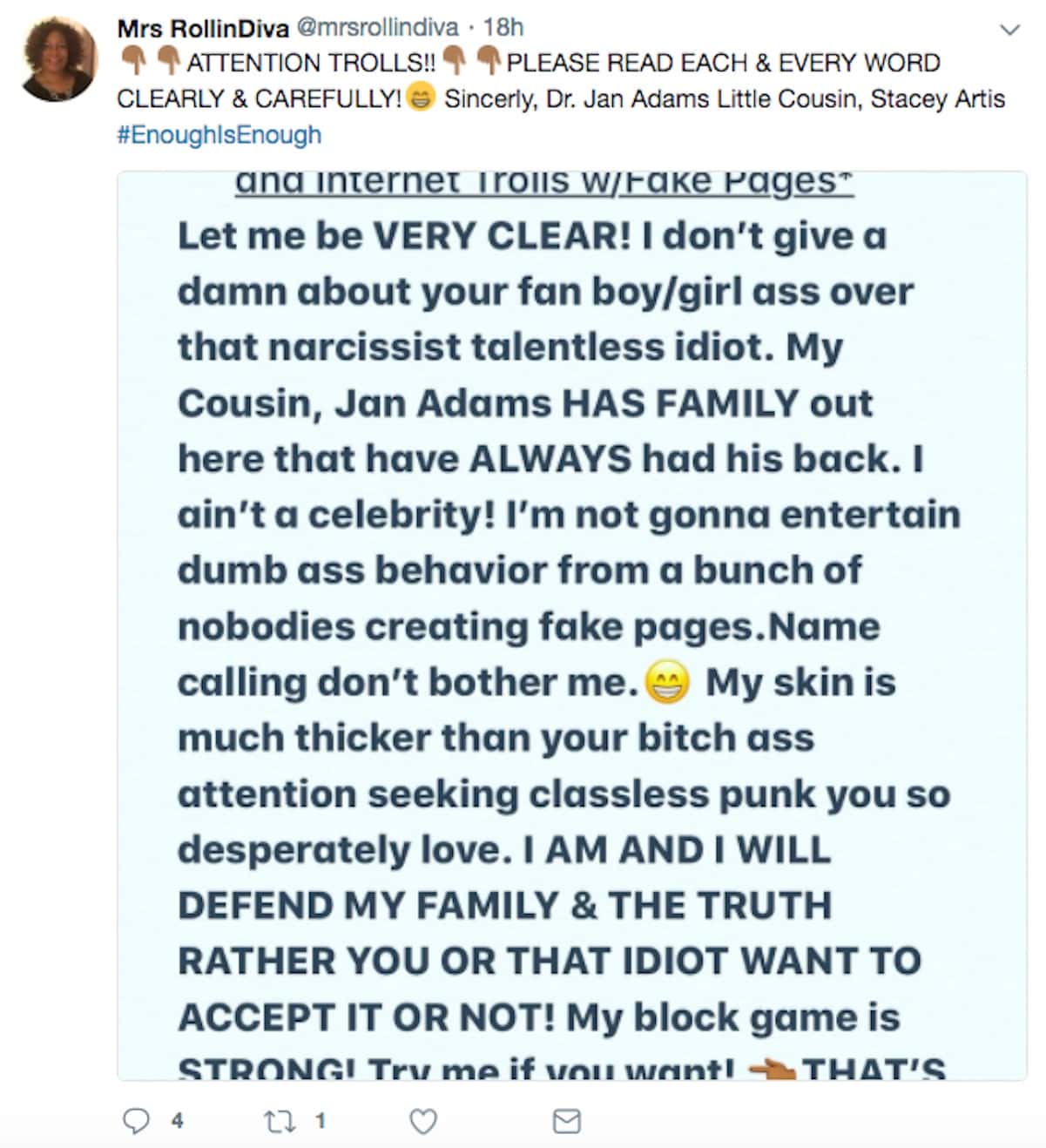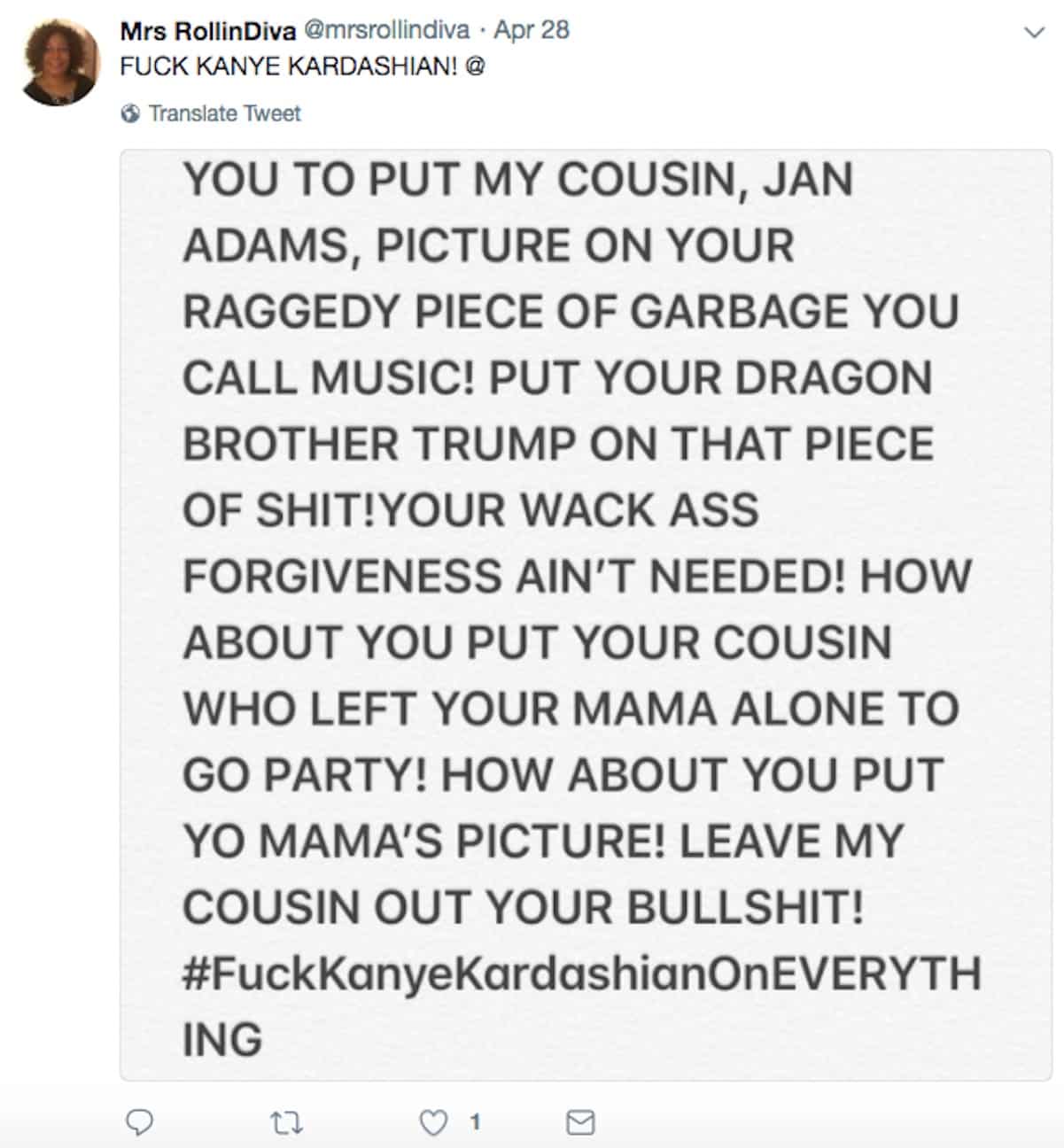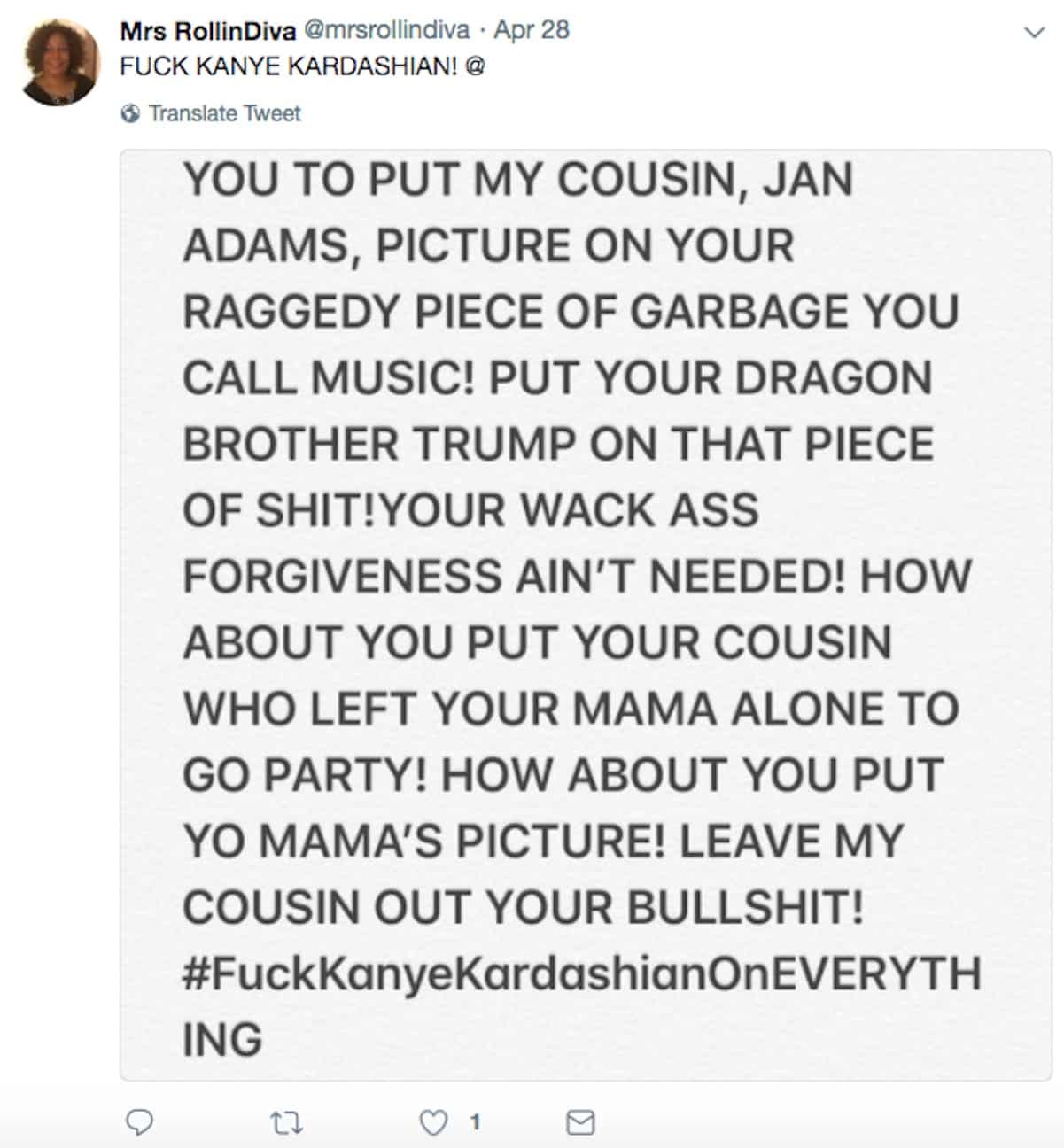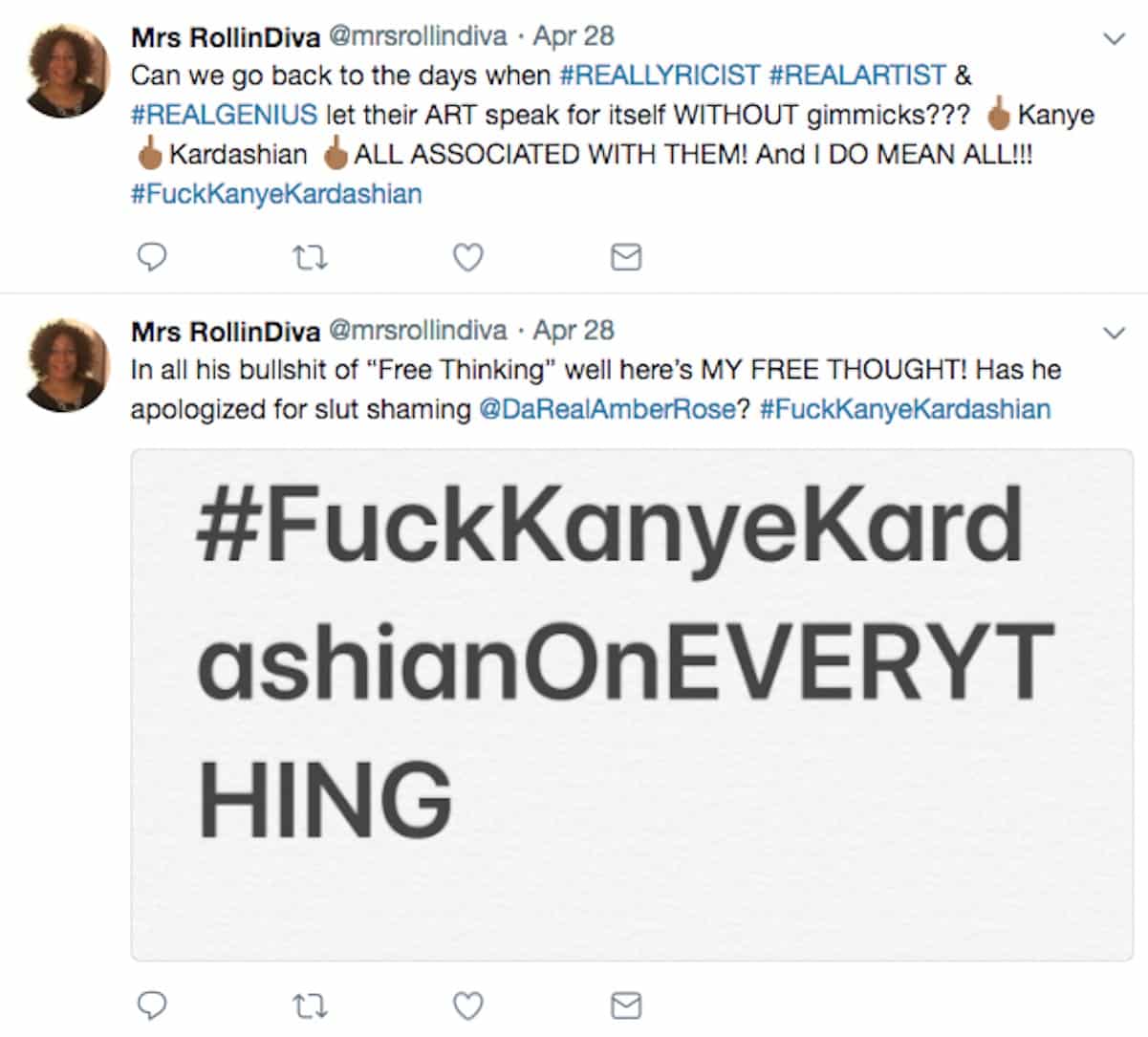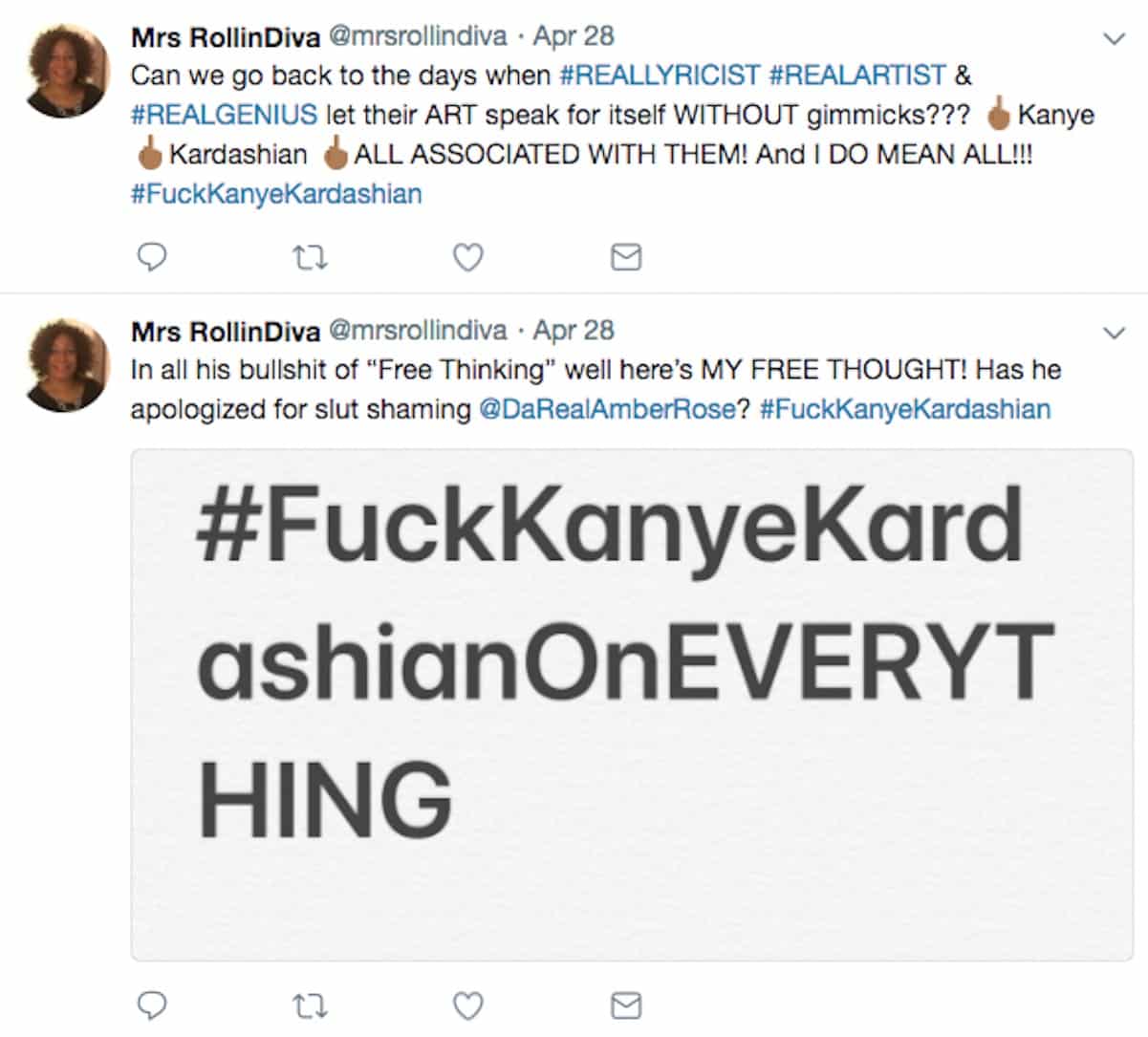 By the way, Dr. Adams was cleared of all wrongdoing after it was discovered that Donda West had an underlying heart condition. She also refused to recover in an aftercare facility as the doctor had suggested, and opted to go home and be cared for by a family member instead.