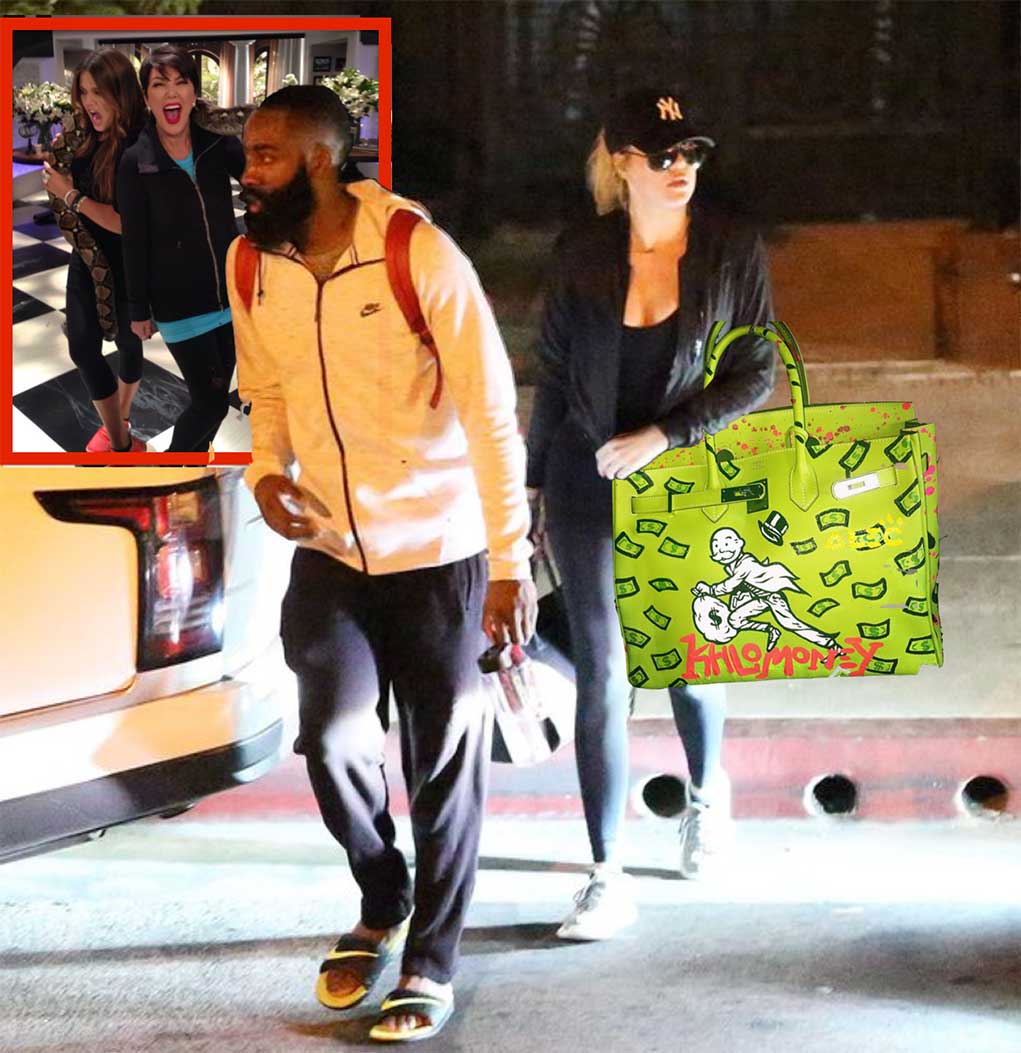 HSK Exclusive – It wouldn't hurt James Harden to reconsider keeping up with the Kardashians. Matter fact, the Houston Rockets shooting guard would no doubt be doin' himself a solid, if he did! But based on his current M-O, it's likely that Harden was the type of kid to touch a hot stove — despite being warned of the dangers of being burned!
"The beard, the mohawk, the way I dress, it's just instilled in me." – James Harden
Now, it seems Harden forgot to mention the reported "trick … instilled in him." Know why? That could very well be the element that's guiding him now. This, because the NBA All-Star is said to currently be on the set of KUWTK, "shooting scenes with Khloe for next season." This news comes as Harden and Khloe make headlines over the news "the two have been getting very cosy of late." Guess What? Not only is Kris Jenner being named the "matchmaker", sources say the infamous momager began brewing the play on Harden … months ago!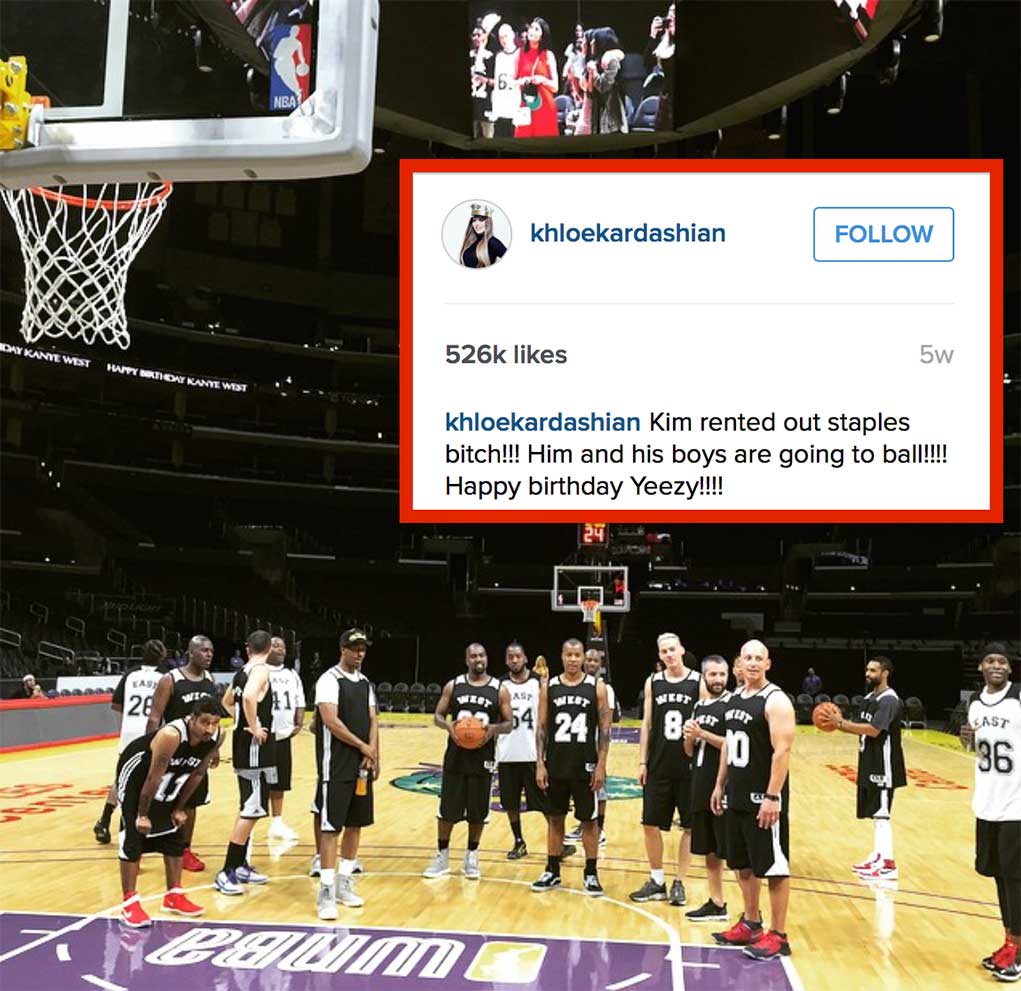 "When Kris Jenner heard James Harden was at Kanye's birthday party at the Staples Center, she had Kim tell Kanye to send a message to Harden — that Khloe has a crush on him." – Hollywood Insider
To be sure, Khloe is still legally married Lamar Odom — the current $50,000 source of her court-ordered monthly dues. Today, Harden is show'in out as a silly Negro by failing to take Khlomoney and her Klan seriously! Know why? To the Kardashians, there appears to be no amount of trap money that's too much trap money (especially, it seems, if that money is earned by the sweat of a Black Man). Ask Lamar's pops!
"Lamar signed his life away when he married Khloe. You just bring them (the Kardashians) your whole paycheck, that's how it works." – Joe Odom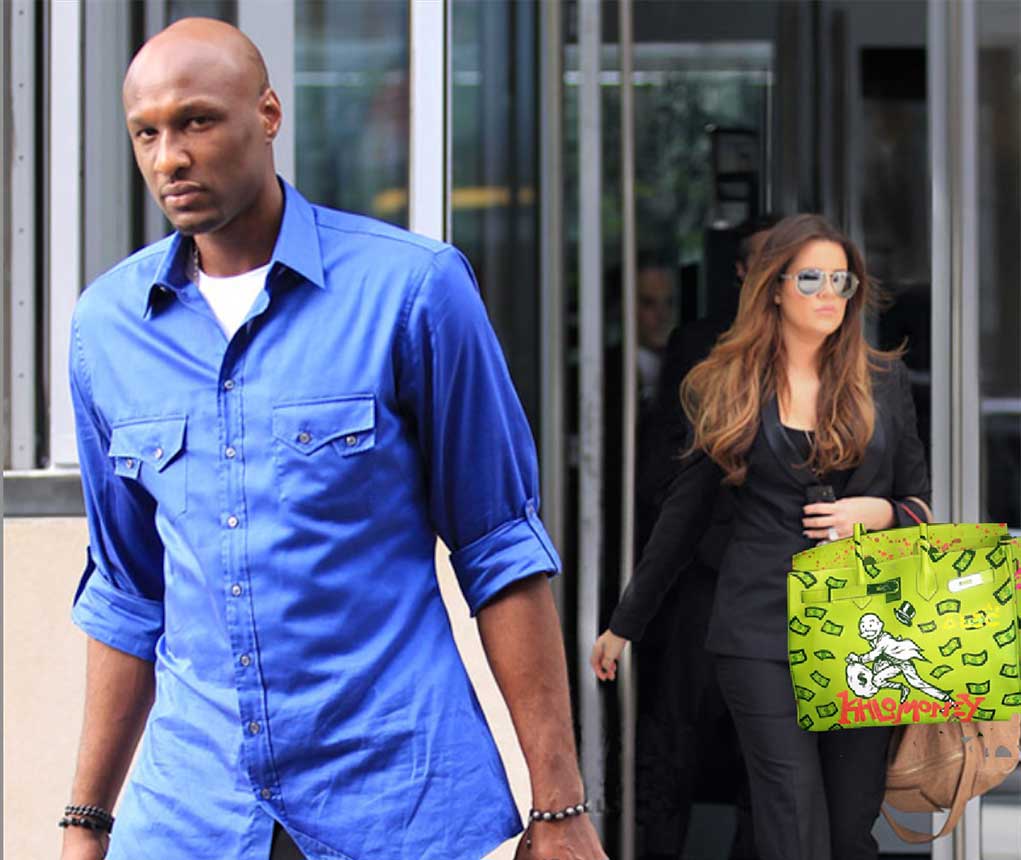 Now we all know how Lamar's hoop dreams sadly ended. So, could Harden's Houston Rocket be the next to crash on Khlomoney's watch? Only time will tell if Mr. Beard becomes witches' brew — but let's not forget Lil B did warn James Harden of a curse!
"Khole, last year you had French Montana and this year we're gonna get James Harden on the show." –Kris Jenner
Dig the Drop:
"They've already begun shooting season 11 of KUWTK, and James Harden and Lamar Odom are features in few episodes.
Khole will collect 50K from Lamar each month. When they're divorce is final, the checks stop.
That's why she's staying married to Lamar as long as possible. Harden is looking like MVP on the set right now! Everybody knows James is a trick and he pays to f*ck."