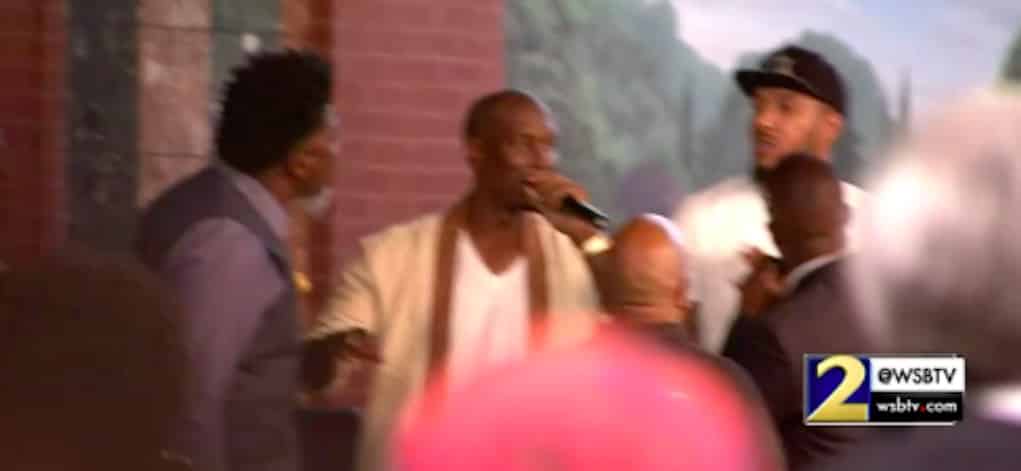 Things got a little heated in Decatur, GA on July 12 when Tyrese, David Banner and Lyfe Jennings came together to discuss the recent police shootings at a town hall meeting.
At one point, Lyfe and David get into a heated battle after David said we should force the police to face financial and physical ramifications for their behavior. It's not all caught on video, but apparently David also said that we should all protect ourselves against the cops by carrying our own weapons.
That's when Lyfe became enraged and called David's comments "crazy." He said "bringing guns up against the police is stupid." The crowd seemed to agree and began to stand up to cheer Lyfe on.
The event, held at the House of Hope church in Decatur, was a town hall meeting organized to discuss race, community and police violence. Others in attendance included Dr. Bernice King, 2 Chainz, Jeezy, and comedian Rickey Smiley who was the host.
This isn't the first time David has told blacks to stand up against the police. Shortly after Alton Sterling's murder, the rapper told black communities to start policing themselves.
"Policing our own communities can take various forms. One approach is for citizens to simply take their communities back…and by 'policing' I'm referring to a comprehensive approach to better the conditions of our environments."
Peep the video.
TYRESE had to break up an argument btwn LYFE JENNINGS & DAVID BANNER at a BLACK LIVES MATTER RALLY? Holy hotep hell. pic.twitter.com/IXsbzr1BNj

— GLORACK OBAMA. (@keywilliamss) July 13, 2016