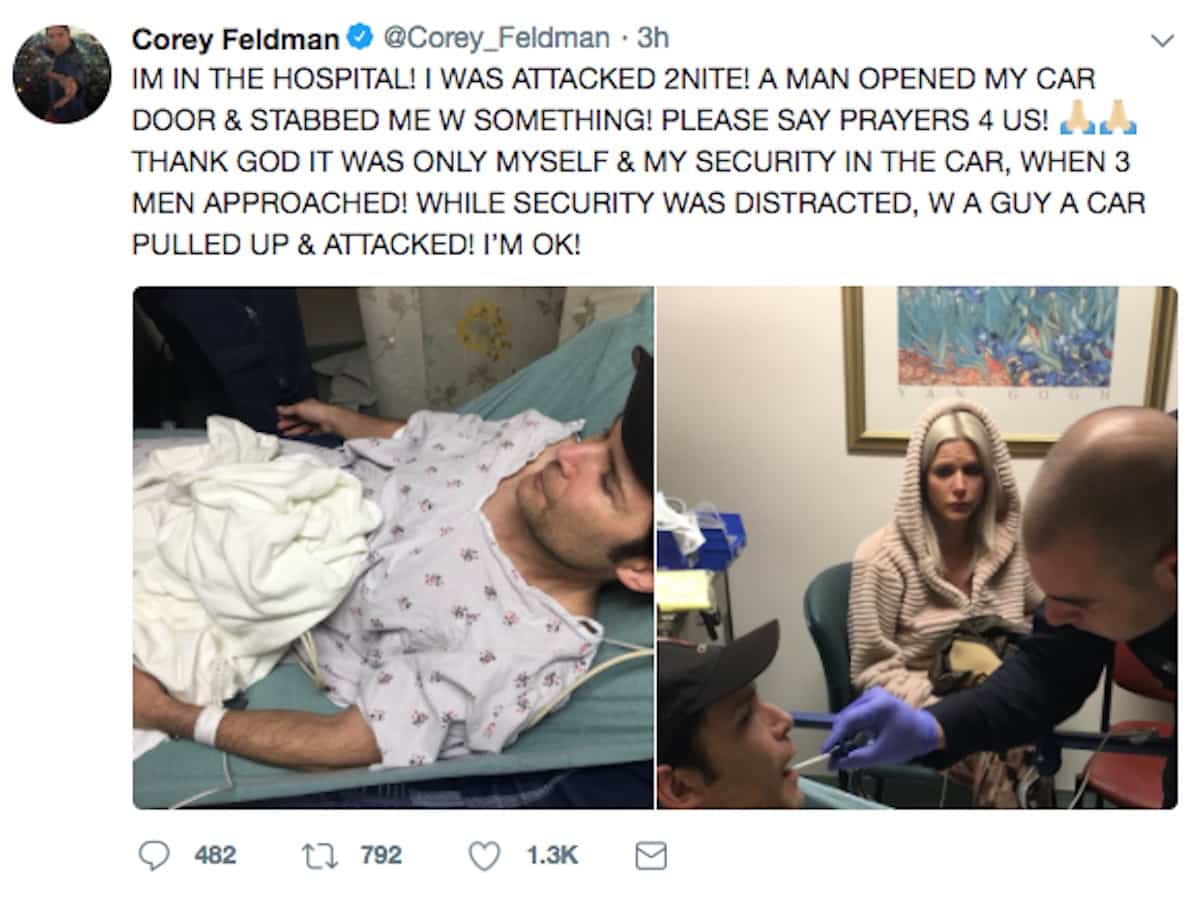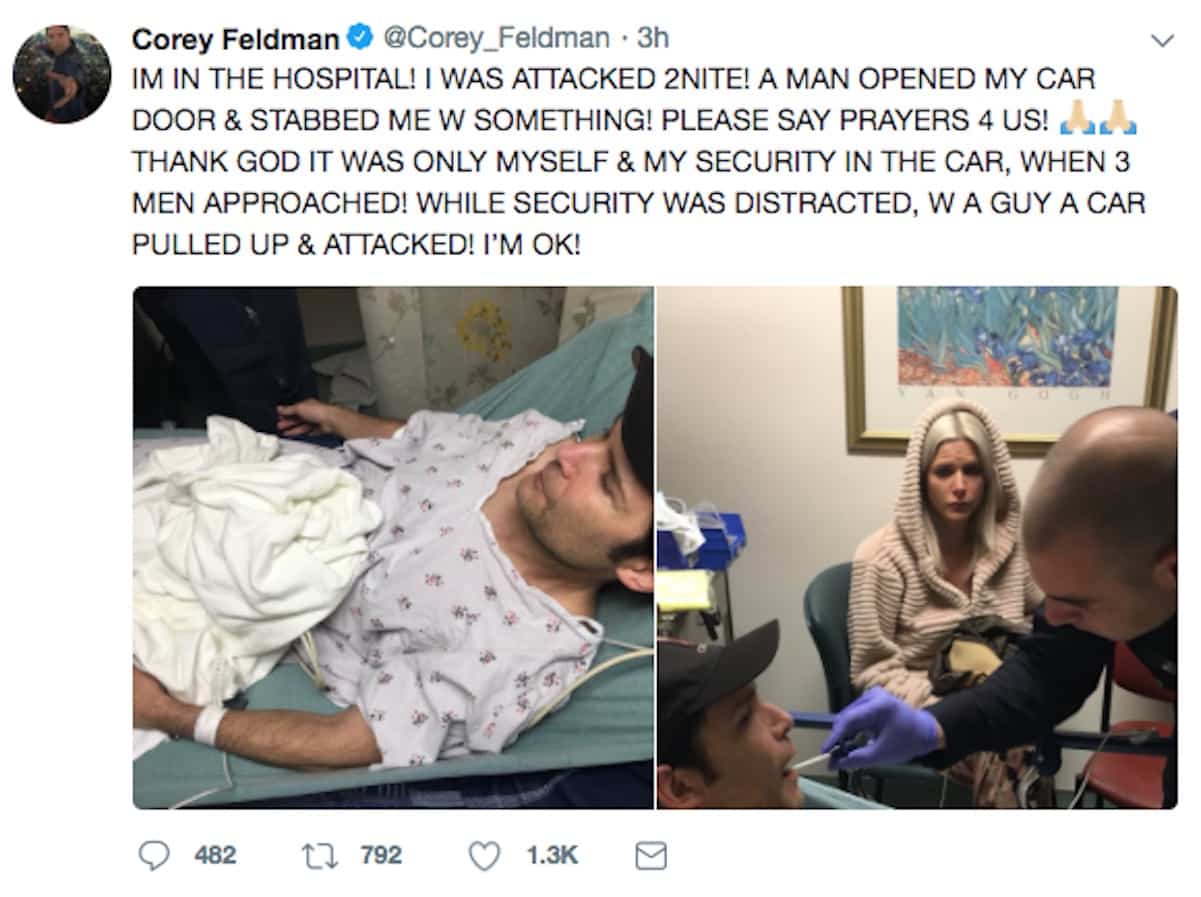 Corey Feldman posted on his twitter that he was stabbed multiple times by an unknown assailant.
"I'm in the hospital! I was attacked 2nite! A man opened my car door & stabbed me w something! Please say prayers 4 us," Feldman, 46, tweeted Wednesday morning. "Thank God it was only myself & my security in the car when 3 men approached! While security was distracted w a guy a car pulled up & attacked! I'm OK!" – Corey Feldman
"I have had mounting threats on all [social media] platforms by this vile 'wolfpack' & I'm this I'm sure is a result of those negative actions..I have reason 2 believe it's all connected! Enough is enough! How sick r these ppl?!?" – Corey Feldman
The Goonies actor said the LAPD was on the case to investigate the attempted homicide, but the cops told TMZ that there was "no evidence of a laceration … no cut to his abdomen."
Prior to the alleged attack, the actor had asked fans to donate money so he could hire additional security, claiming he feared for his life after receiving death threats for exposing his alleged child abuser, John Grissom.
"Ever since I discussed the fact that I have this plan, my life has turned to utter chaos. I've been silenced my whole life, but just over the past few days since I made that announcement, I've been arrested, I had a near-death experience last night where I felt like I was almost going to be killed. Two trucks came speeding at me at the same time on a crosswalk. I'm very alone. I need to protect myself and I need to protect my family I need additional security and I need a legal team to help represent me so that I can fulfill this mission." – Corey Feldman