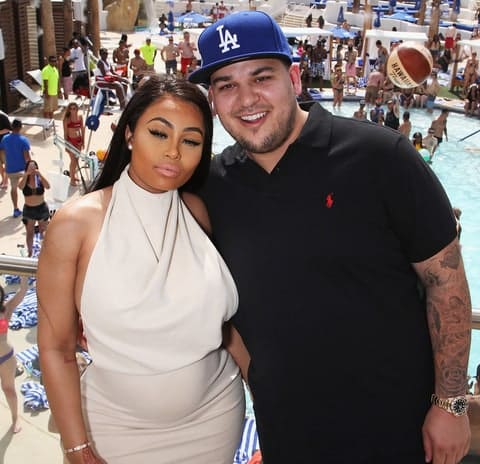 Blac Chyna and Rob Kardashian are still into it behind the scenes. The reality trash are now spilling tea on one another in
court. Rob Kardashian filed a civil complaint against Chyna, accusing her of using drugs, being a bad parent and being abusive. Rob claims Chyna "strangled" him soon after she gave birth. Rob's sister Kylie Jenner went on record in the complaint, claiming Chyna trashed her home.
Chyna supposedly will file a counter spilling Rob's tea. The counter complaint will be filled with a lot of secrets that
the public doesn't know about along with some information that may be disturbing according to reports. When it comes to
Kardashians and Blac Chyna it's no telling what might come out. The suit will be filed by October 27, one month
after Kardashian slapped her with his own lawsuit. At least according to Radaronline.com
"Chyna is gathering all of her evidence, making sure her story is solid and better than the one that Rob told," the source continued. "She's going to wait until the end of the deadline to file her suit. She has about three more weeks."
What do you think?