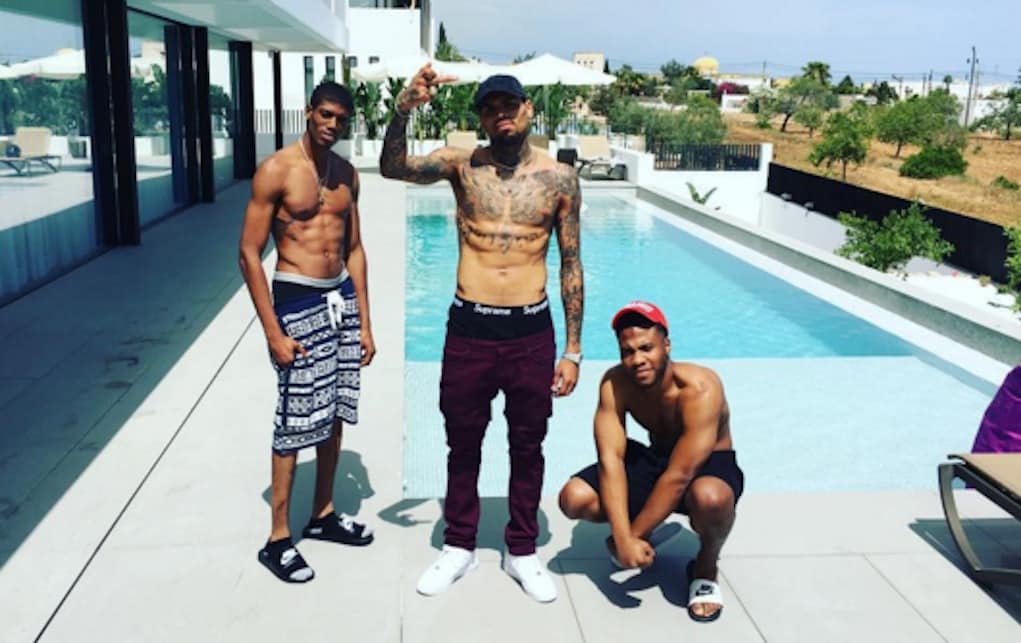 Chris Brown has been in the news a lot lately, but we never thought we'd be hearing a story like this from the troubled signer!
According to TMZ, Chris and his crew rented a villa in Ibiza during the last week of June. When it was time for everyone to vacate, Chris apparently wouldn't leave the house. So the owner had to get the cops involved.
When the police arrived, they noticed the house had been trashed. There were slashes in the walls caused by a knife, and the landlord says "someone" peed the bed and vomited all over the place! Just nasty!!
Chris finally left, but the landlord says the singer owes him $26K in rent, plus $60K in damages.
I think Chris is quickly gonna realize this story would have never made the news if he hadn't fired his PR person!