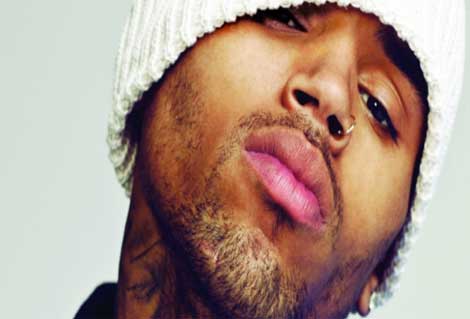 "These Hoes ain't loyal!!!! Foreal…" ~Breezy
Breezy's March 14th tweet may be gone but his "hoes ain't loyal" memo remains, said to be an indirect message aimed at RiRi.
Insiders say Breezy is disgusted by, Rihanna — who's reported to be "following Drake all over Europe while he's on his current tour." This, while Breezy gears up for the release of his joint track with Tyga and Tunechi, "Loyal."

Here's what a source spills:
"We already know that the tweet wasn't aimed at Ka-coochie because Breezy wrote on Twitter just days ago that she will always be his love, so the only other person that people can think of is Rih-Rih.

Don't act like you didn't hear about those rumors last year when it was alleged Rihanna had slept with A$ap Rocky, Meek Mill, Matt Kemp, Ashton Kutcher, Jay-Z and of course her two usual boyfriends."
Did Karrueche recently take the stand for Chris? Of course… Just ask obvious gold-digger, Deanna Gines.