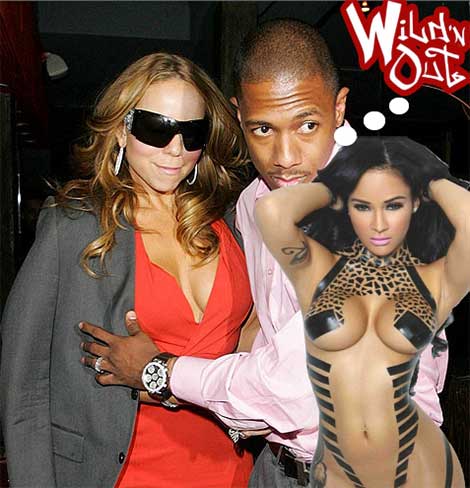 Mr. 'Mo Money Than Jay Z' seems to be channeling his inner Hova — which could lead Mimi to deliver Nicky with his very own elevator experience.
Not only has Nick long been suspected to be laying his Cannon somewhere else, a source has revealed he could have one specific bunker location on lock!
This would be the second Wild'n' Out dancer hookup for Nick Cannon.
The source has dropped a Brittany Dailey bomb. The video vixen is far from being uncharted territory.. Just ask Breezy or James Harden! So… either Britney's smashing industry status doesn't phase Nick -or- it could be the reason why he's said to be keeping her in the closet. Nick gave Brittany Dailey a a job on Wild'n' Out," says the source.
Dig the Drop:
"Nick and Brittany have been creeping for some time now, on set they act like they barely get along but a few co workers know what's really going on. I can't believe he is willing to risk so much on so little…He tells Brittany that Mariah gets on his last nerves..and how Mariah makes him feel less than a man."