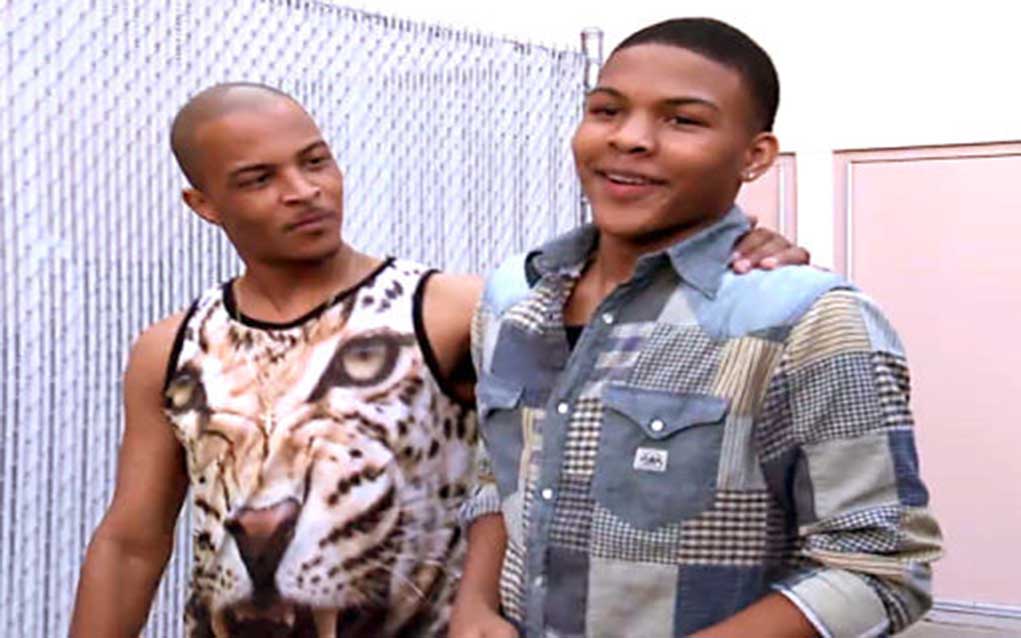 There are some disturbing details surfacing regarding a blogger who says she has watched (but won't publish) a video of rapper T.I's son Messiah. The video is of a sexual nature.
Allegedly, someone on Tumblr is pushing a video of Messiah "playing with himself", and one urban blogger thought it would be a good idea to pursue it… Needless to say, one might be best warned to avoid child porn at all costs.
Here's what's out there:
"I won't be able to show the video due to Messiah being 17-years-old but I can confirm that the video is him. The clip is about nine seconds and Messiah is completely naked from the chest down."
HSK is telling you, so you can AVOID!