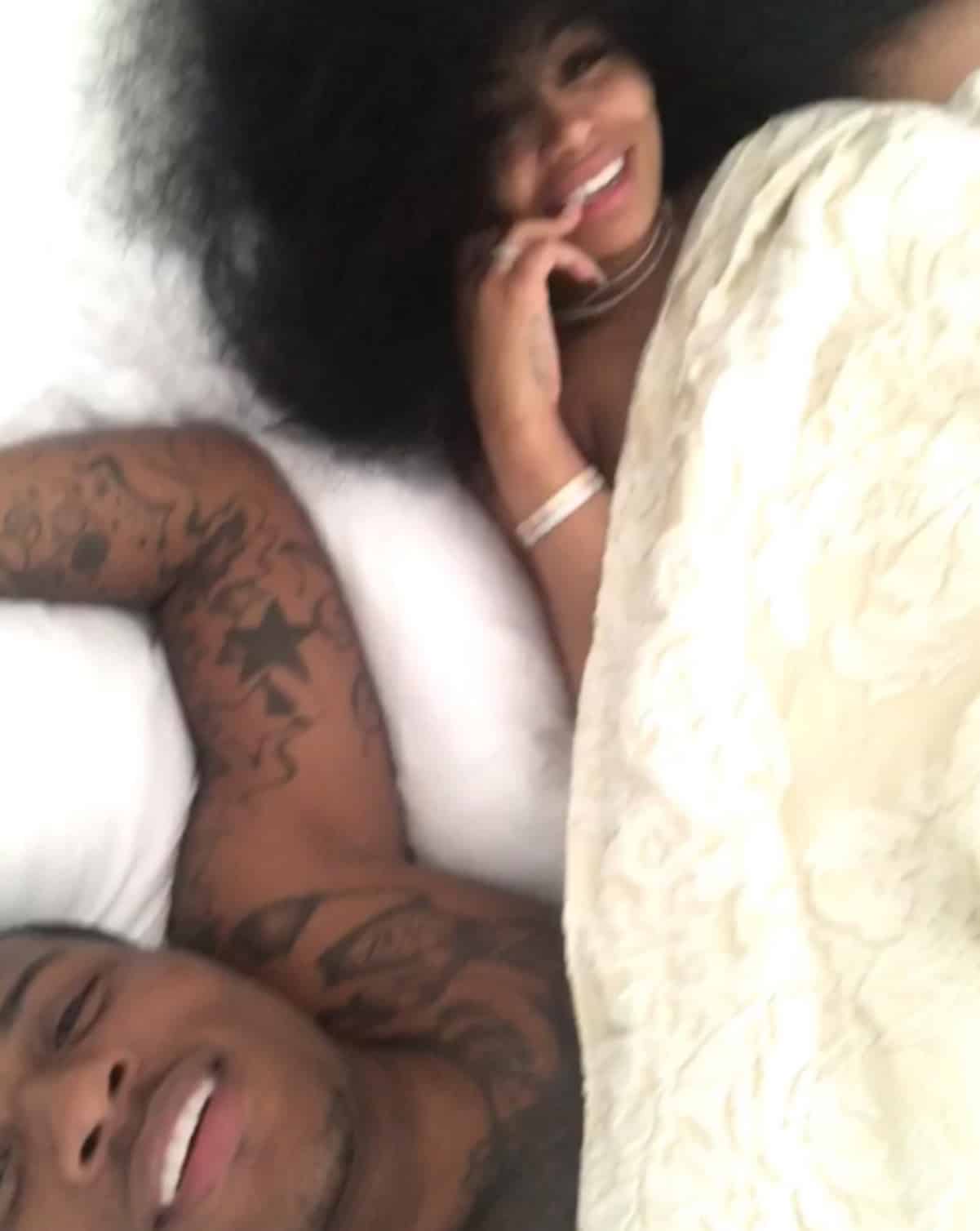 The man who Rob Kardashian accused of smashing Blac Chyna in the bed they conceived their daughter is now putting the former stripper blast!
Chyna just received an L from her side piece, a guy who goes by the name Ferrari. He posted pictures of the two of them cuddled up in bed. He also took shots at Rob for buying Chyna a bunch of jewelry even though she was cheating on him.
Who will be next to put Chyna on blast?