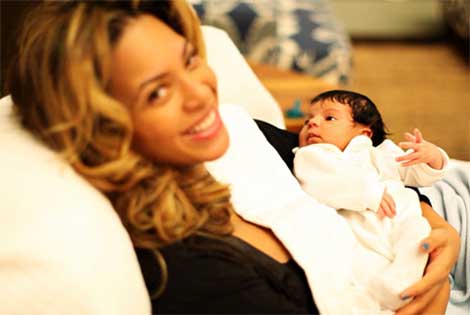 Mr. and Mrs. Carter are at the center of a federal suit that could lead the estranged couple to give up their parental rights!
Reports reveal… Tina Seals — the Carters alleged surrogate — is asking a judge "to declare her her maternal rights and grant her full custody" of two-year-old baby Blue.
"Beyonce's lawyers have yet to respond… it has been reported that Tina's lawsuit specifically states she is the biological mother of Blue Ivy."
Just yesterday [August 14, 2014], Seal launched the case against the Carters. In the suit, Seals claims that she was "previously associated" with the Beyonce and Jay Z and wants the judge "to verify whether she is the biological mother" of Blue Ivy Carter.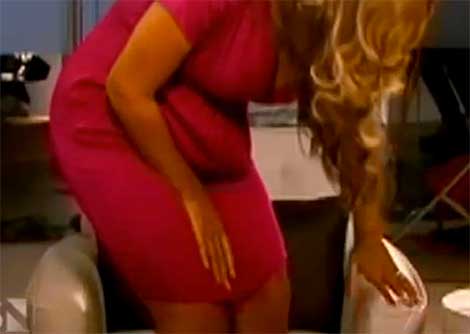 You'll recall… speculations surrounding the validity of Bey's pregnancy surface after her apparent 'baby bump fail'… leading Beyonce to shoot down the fake pregnancy rumors saying… that she "isn't that vain to hire a surrogate."
"I dont think she was pregnant. The deflated stomach thing. I watched the video and I don't know. She sat down and she looked up like 'oh s**t'." -Tamar Braxton, "Tiny Tonight" [December 20, 2012]

"I never realized how not pregnant Beyoncé might have been until the Saturday premiere of her HBO documentary, Life Is But a Dream. Since announcing her pregnancy at the 2011 MTV Video Music Awards (in August of that year), there have been naysayers, referred to with tongue in cheek as "Beyoncé birthers." There was that footage of her apparently pregnant belly folding in on itself when she made an appearance on Australian TV in the fall of 2011. Months later, Beyoncé addressed it with a pithy explanation: "It was a fabric that folded – does fabric not fold? Oh my gosh, so stupid." ~Rich Juzwiak, Gawker [February 18, 2013]