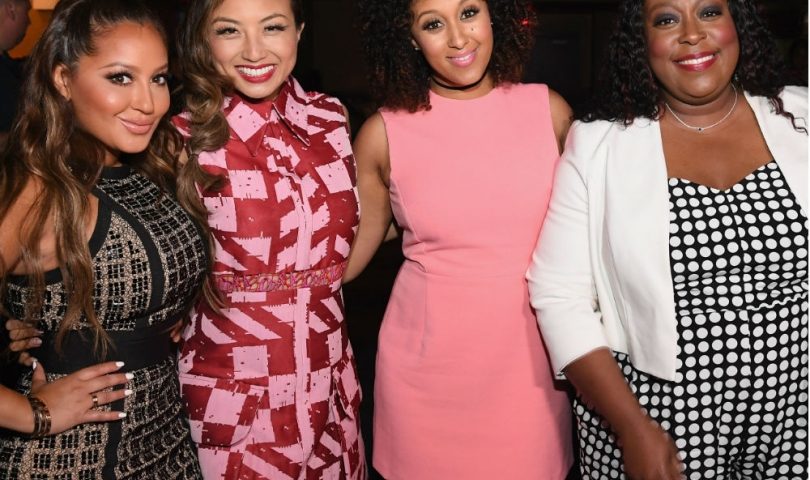 Word on the curb (UNCONFIRMED) is that the ladies of "The Real" are at odds behind the scenes over attitudes flaring with each other when celebrities are on.
The ladies are allegedly causing the issues are Adrienne and Jeannie Mai. It's said that some of the ladies feel Jeannie Mai kisses ass and tries to be the favorite whenever celebrities are guest on the show. A audience member allegedly witnessed the fallout and claims producers had to do retakes due to anger between the ladies.
Loni Love is allegedly tired of Adrienne who they say is really feeling herself now that she is married. Loni and Adrienne are low-key throwing shade at one another on the show constantly and Tamera & Jeannie are no longer close as they once were. The reason for that is because Jeannie allegedly is having her own issues at home with her husband so she's not really up for hearing anyone good stories about marriage. It's also said the ladies are tired of Jeannie making every topic about race.