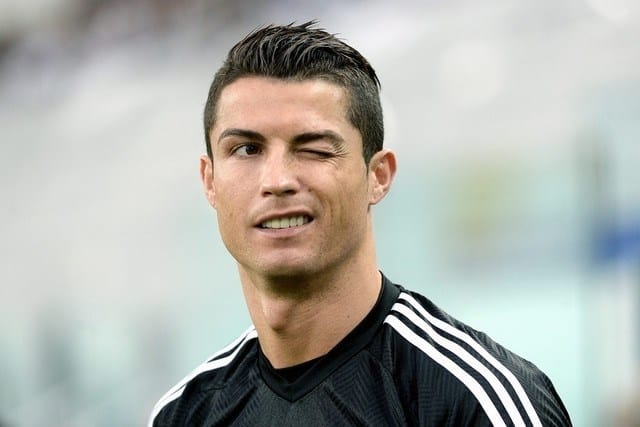 It is being revealed that Cristiano Ronaldo may have raped a woman and to keep it on the low, settled out of court with her to avoid negative press..
This according to Spiegel.com:
An American woman goes to the police in Las Vegas. She claims she has been raped by an athlete: global football star Cristiano Ronaldo. What really happened has never been resolved because lawyers settled the case with a payment of $375,000 by the Real Madrid star.
She described all that in the letter that she wrote one year after the night in the Palm Place Hotel. When he wanted more, she said "no." When he then grabbed her, as she alleges, and forced her onto the bed in the bedroom, she claims to have said "no" again. No means no.
In the letter to Ronaldo, Susan K. describes in detail what she claims the football player did to her. She claims that he anally raped her. She permitted officers who came to her place to drive her to the University Medical Center, where she underwent a "rape kit".
Subsequently, the doctors examined the patient. They notedswelling and a "laceration" in her anal region. They gave Susan K. Zithromax and Rocephin, two antibiotics. Afterward, they sent her to Rape Crisis, a counseling center for victims of sexual assault.
And that he offered her swimwear. She claims that he followed her as she went to change, and that the two kissed. But K. writes that this wasn't enough for Ronaldo. She writes that she wanted to go back to the others. She continues that he took her and put her on the bed. That she used both hands as she attempted to protect herself. "I screamed NO NO NO NO NO NOOOO over and over I begged you to stop. I was never so scared in my life," K. writes in the letter.
Ronaldo was once already accused of rape by a woman in 2005. At the time, police questioned the then 20-year-old striker for Manchester United. He denied the allegations and charges were never filed.
The law enforcement in Las Vegas has no record of the sexual assault allegation.
What are your thoughts on this tragic story?