Tyga was outed yesterday as having slept with a Transgender woman, and now more trans women are coming forward to reveal it wasn't a one-time slipup.
We got a look at ongoing texts from the Rack City rapper to transsexual porn actress, Mia Isabella.  This relationship has been happening over the last three years and turns out Mia isn't the only one.
Cassandra, a popular trans woman in California has revealed that Tyga has a fetish for sleeping with transgenders.  She claims that not only has T-Raww paid her for sex, but there are lots of other transgenders in the San Fernando Valley he's given money to for sex.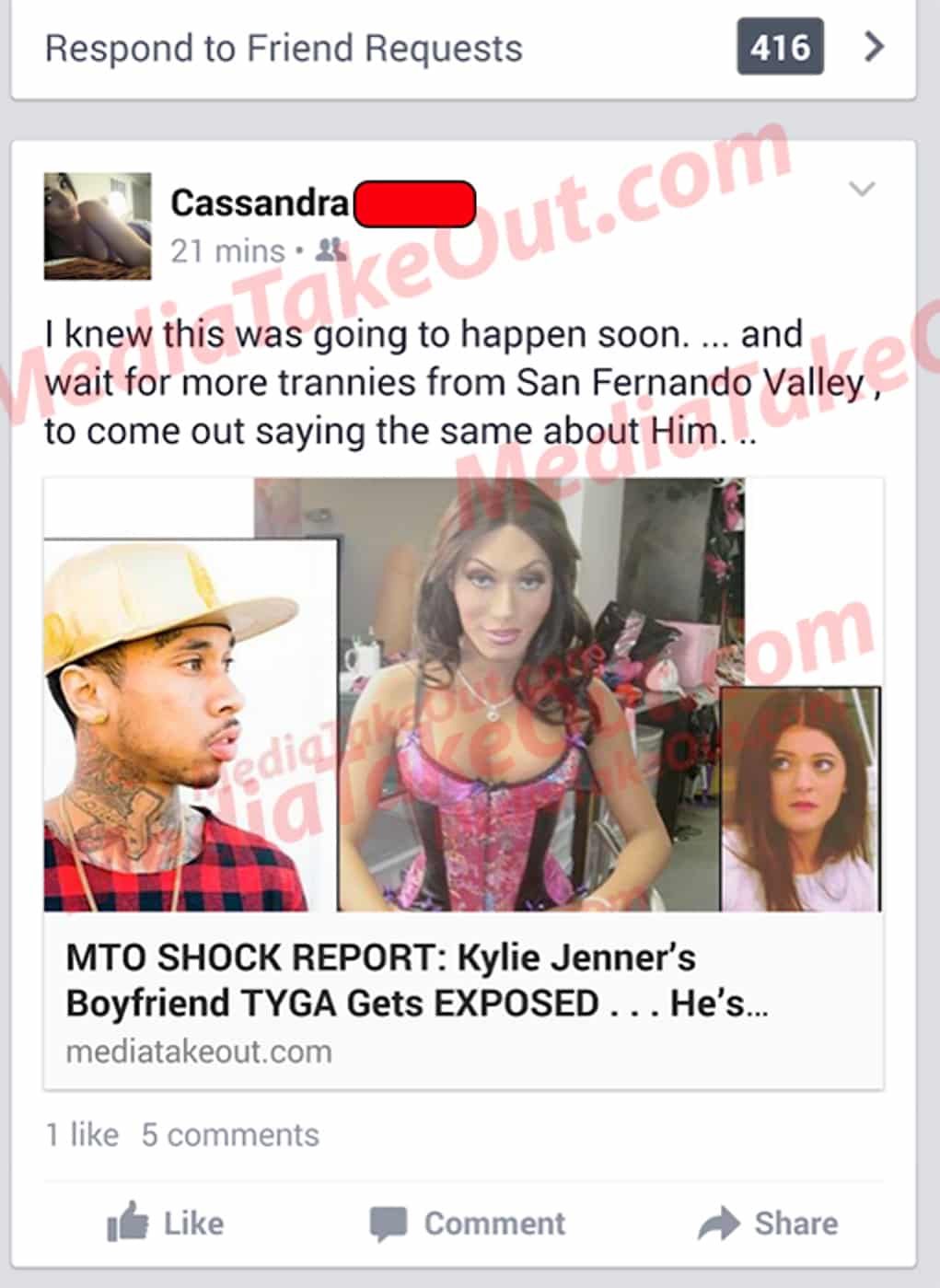 Guess the man behind "Rack City XXX" the porno flick, likes to catch the D himself.