Lots of mess between Draya Michele and Orlando Scandrick, as the two reportedly broke things off after Orlando found a nude pic from another football player in her phone.
After two years of ongoing mess, the Dallas Cowboy finally proposed to Draya a few weeks ago, but they have already called things off.  Some of the rumors floating around are that Michele orchestrated the whole thing for  "Basketball Wives," and even bought her own ring.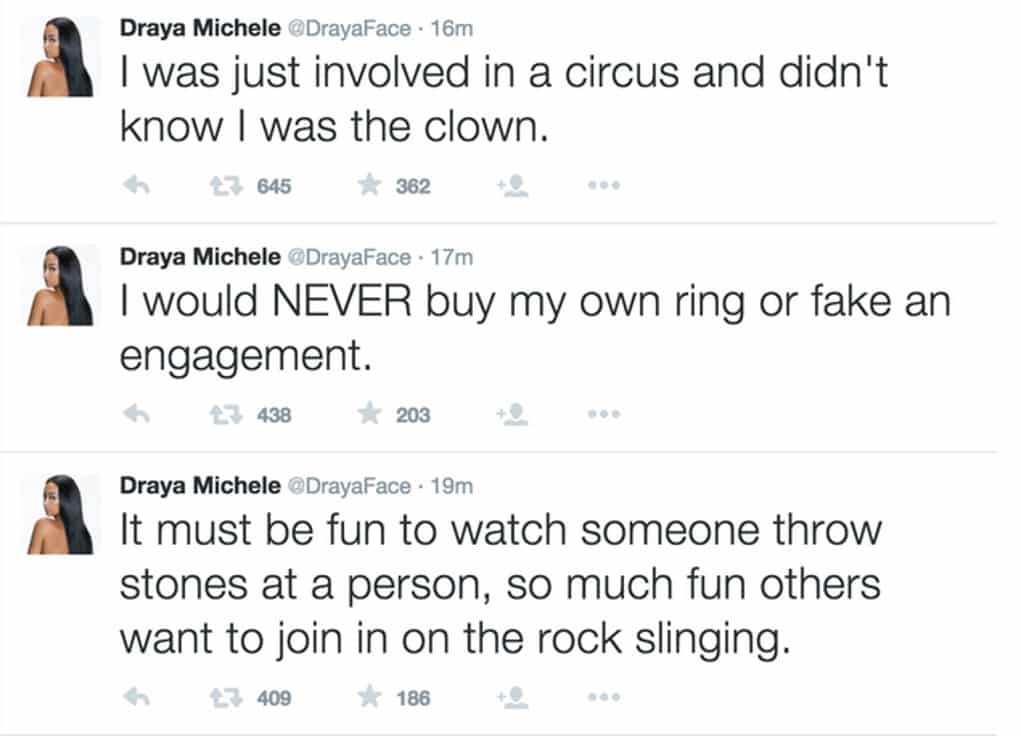 Draya is obviously denying that, and has said she feels like a clown, but it's Orlando who was the one being clowned.  TerezOwens is reporting that he ended things with her when he went through her phone and found a nude pic of Jameis Winston.
"We're being told Dallas Cowboys cornerback Orlando Scandrick broke up with Draya because he found something he wasn't supposed to see. Scandrick allegedly broke into Draya's cell phone, and found a picture of Jameis Winston, and his d***."
She was seen getting very close with Winston a few months back at a club, so it's very possible the two have kept in touch.   This would also explain Orlando's sudden and dramatic change of thought.  Guess he didn't want to marry a confirmed THOT.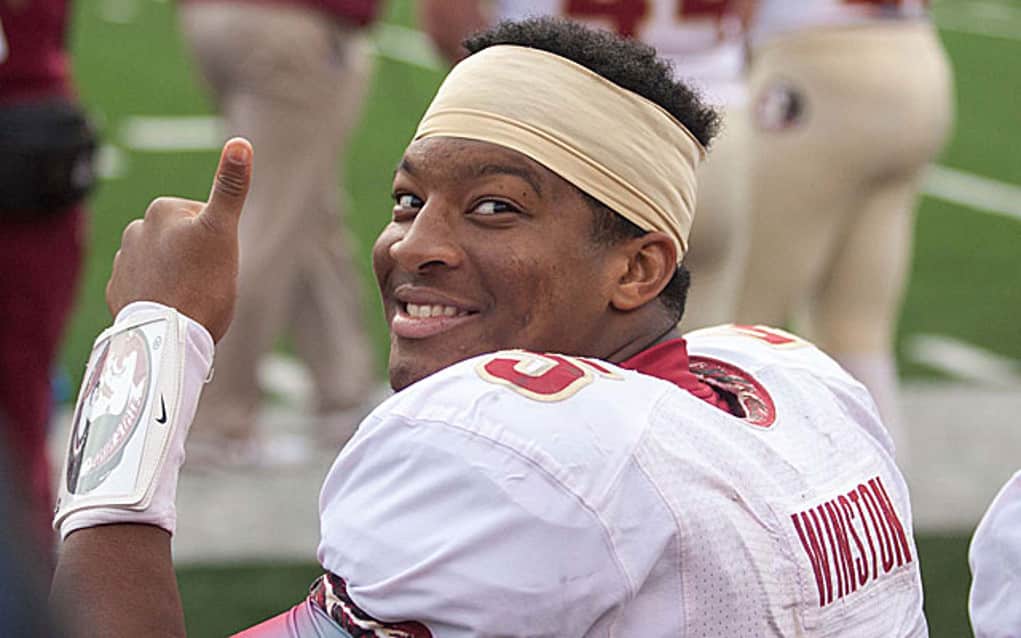 [h/t LoveBScott]