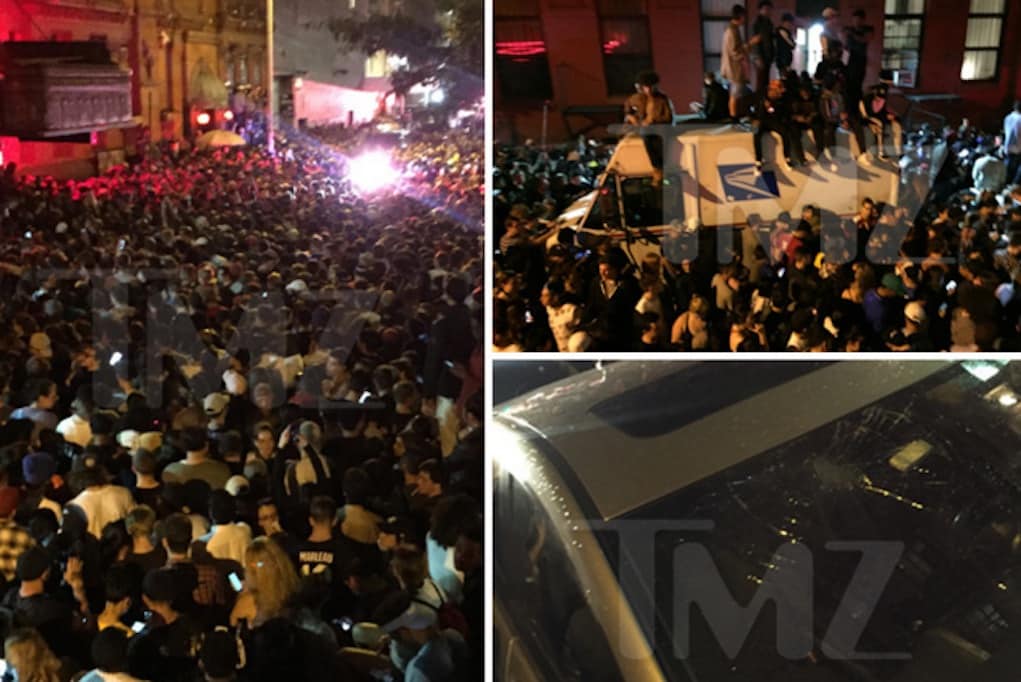 Kanye West and Travis Scott decided to give an impromptu performance at NYC's Webster Hall on Monday morning.
Even though Kanye announced the 2 a.m. performance on his Twitter, he didn't think over 4,000 people would show up and line the streets of NYC. So he canceled the show.
Well, his fans weren't happy about him bailing out on them, so they turned the streets into a party, but some unlucky vehicles got vandalized in the process.
Peep the video.