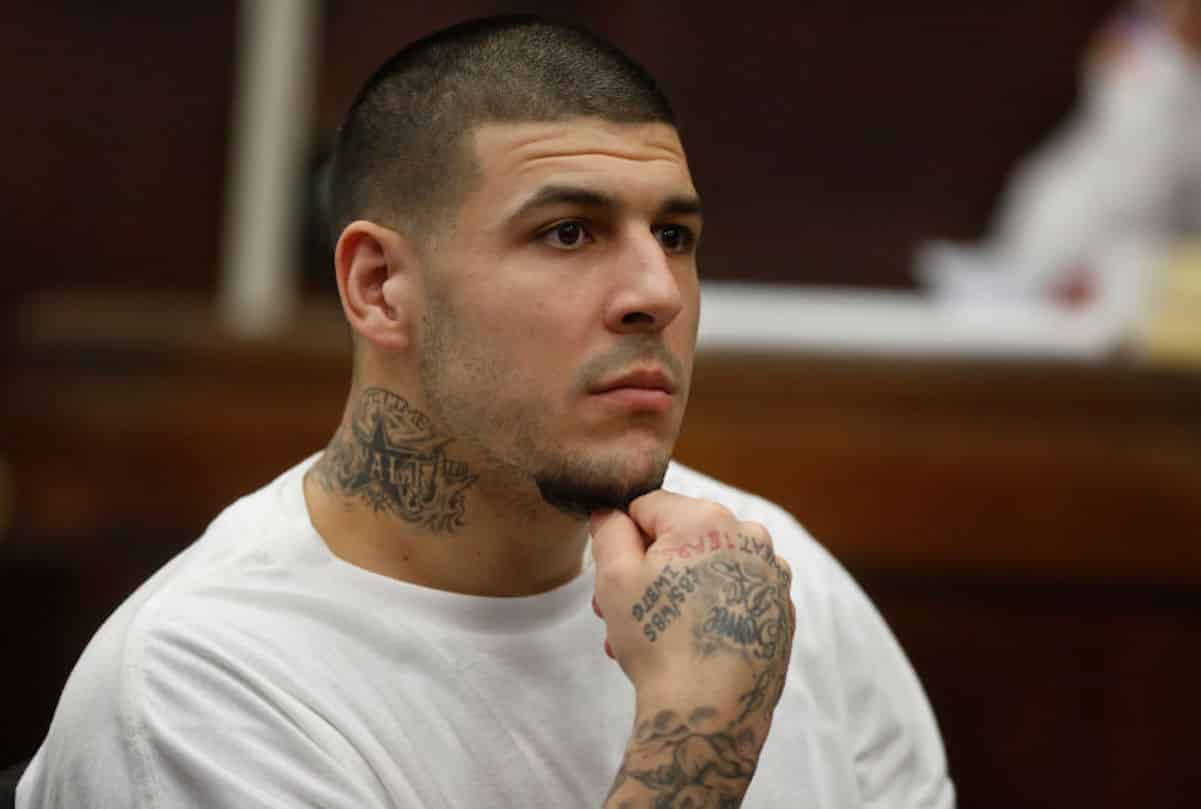 Aaron Hernandez's death was ruled a suicide, and now investigators report he had been "planning his suicide for weeks."
The former NFL player had given "most of his personal belongings to fellow inmates and covered the floor of his cell in soap," so he wouldn't be able to save himself if he decided to back out of the hanging.
Three different handwritten suicide notes were also found in his cell next to a Bible. One was allegedly written to his gay prison lover, and the other two were for his fiancée and his daughter.
He also allegedly had John 3:16 written on his head with a red marker, and the Bible was opened to that same verse, too.