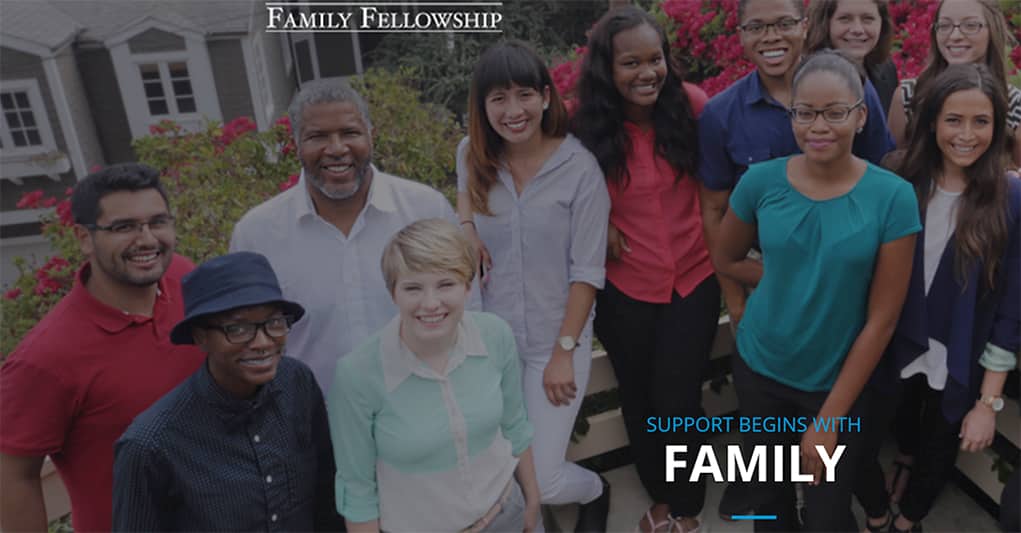 The Vista Visionary With a Billionaire Brain and a Heart of Gold Funds the Futures of Foster Youth in America
Vista Equity Partners CEO Robert Smith and his wife Hope Dworaczyk Smith grant relief to foster youth through Fund II Foundation, "a nonprofit organization which works to advance social change and invest in entrepreneurship"
To the staggering number of American youth, who – through no fault of their own – are left to face an uphill battle of  odds stacked against them, having been placed in the state foster care system – not only does the American Dream seem to be completely unattainable, it's a notion which is generally viewed as nothing more than a wishful fantasy. Considering the unsettling numbers, the common pessimistic perception shared among former foster youth in relation to  American Dream is completely understandable. According to Adoption and Foster Care Analysis and Reporting System (AFCARS), of the 80-percent of American foster youth who expressed a desire to pursue higher education, just three-percent are reported to ultimately achieve college graduation success. But thanks to one billionaire with a Vista state of mind that number is likely to change.
"I'm here to tell you that you are enough" —Robert F. Smith, Vista Equity Partners CEO
Robert F. and Hope Smith, recently gave $50 million to Mr. Smith's alma mater, Cornell. The gift won diversification in STEM fields, and the Robert Frederick Smith School of Chemical and Biomolecular Engineering president of the newly minted Fund II Foundation, which lists interests,including entrepreneurship, the environment, music education, human rights, and preserving the African-American experience. Now, Fund II has begun a partnership with The Opportunity Network, which "levels the playing field for low-income high school and college students by providing access to college and career success." As well, the foundation recently funded the Together We Rise Family Fellowship Program, which "supports former foster youth in their efforts to gain a university,community college or trade school education."
The largest current scholarship of its kind in the nation, The Family Fellowship was created to support foster youth pursuing a higher education, creating a new lane of opportunity for foster kids across America. Through the Family Fellowship program, each student is granted up to $90,000 in scholarship funding. Each "investment" is comprised of "five years of financial support to help with tuition, book and tutors", "monthly housing allowance as well as housing for summer and winter breaks", "personal and career focused mentors carefully selected for each fellow", and, emotional and wrap around services to all fellows year around".
"Family isn't who you're born with, it's who you make it." – Alicia, Family Fellowship Recipient
Alicia, a Family Fellowship recipient studying to be a pediatric oncologist, has been in and out of foster homes for the past nine-years. "I was once in that place where I felt like giving up," Alicia said. "It's not enough to just work hard, you need people to encourage you, you need that extra support."
"Knowing that to the Smith Family and Together We Rise,I matter and I have value, makes me want to live my life differently because I haven't given up on my dreams." – Alicia, Family Fellowship Recipient
According to national statistics, about 1 in 184 children are in Foster Care in the US.
Former foster youth are more likely than the general population to:
Experience Homelessness
Be Unemployed
Develop DRug or Alcohol Dependance
Develop PTSD
Commit a Crime
And are less likely to:
Graduate High School or College
Rely on Government Services to Meet Basic Needs
"If one child were to represent all the others in the foster care system, he would be 9-years-old, white, more likely to be disabled than a child outside of the system, and trying to unify with his family." -AFCARS
Leading the cause with the mantra "support begins with family", Robert F. Smith, the president and founding board of director of the Fund ll Foundation, Together We Rise has partnered with the Fund ll Foundation to support youth in foster care with financial, educational, and wrap around support.
"It's just a lot of emotions knowing that to the Smith family, I matter. I haven't let go of my dreams." – Family Fellowship Recipient