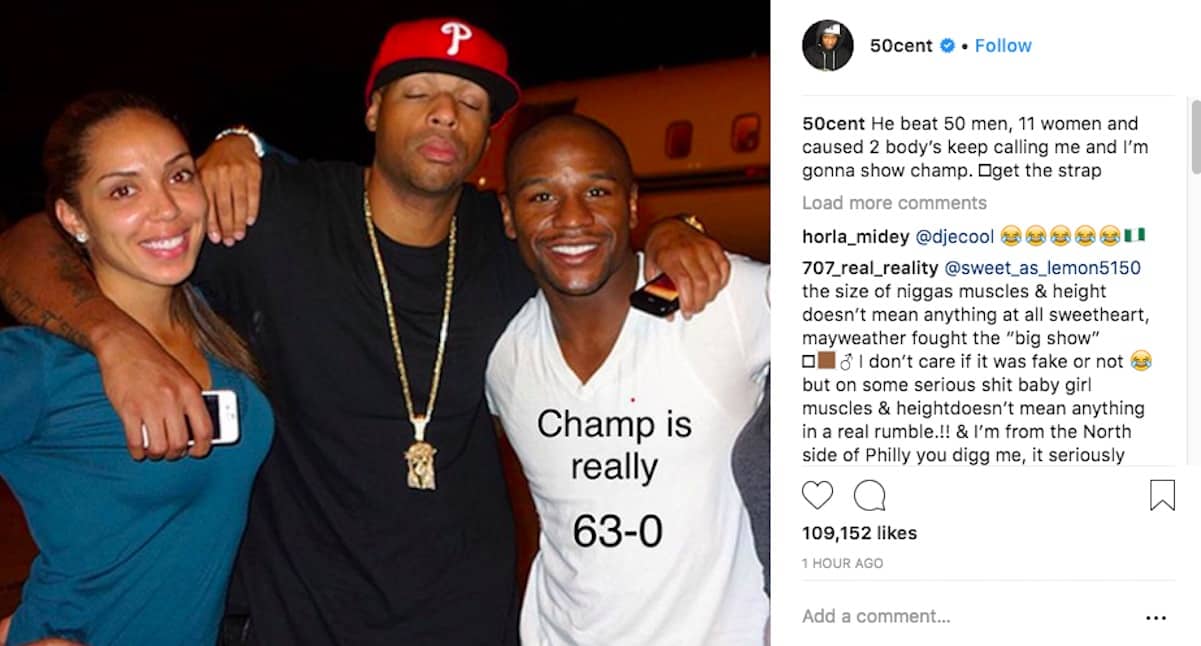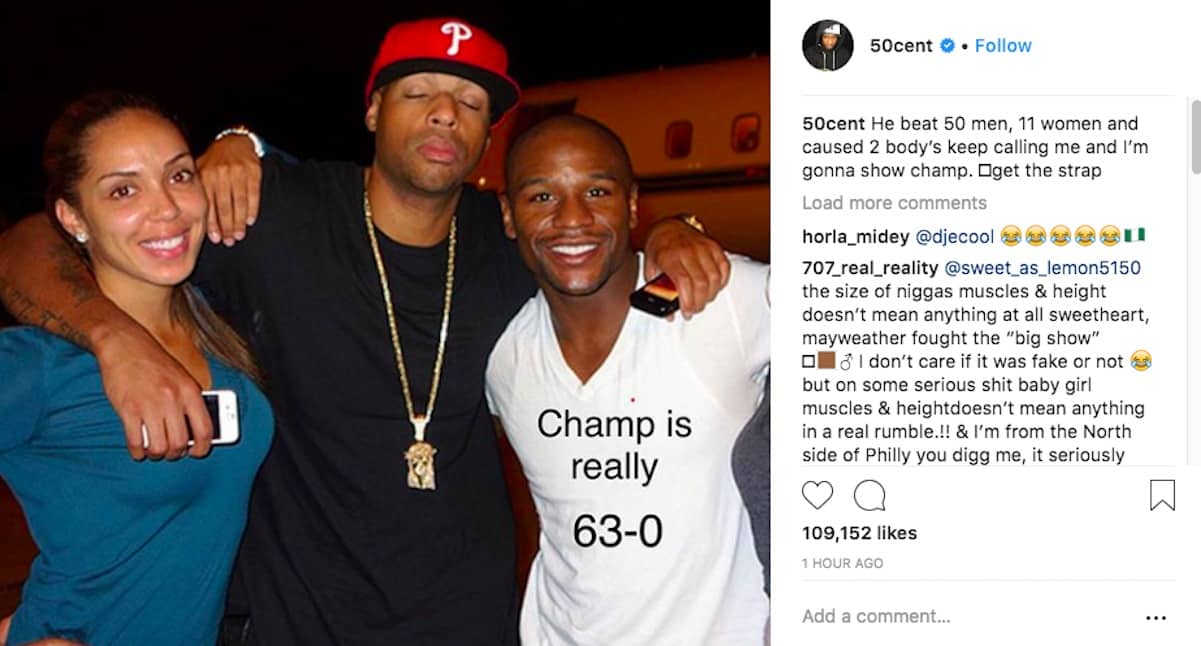 Ruh-roh. The beef between Floyd Mayweather and 50 Cent is getting even more personal because 50 is blaming Floyd for a tragic crime.
Remember when The Money Team and rapper Earl Hayes killed himself and his wife, VH1 personality, Stephanie Moseley, back in 2014? 50 is blaming Floyd for the murder-suicide!
Here's 50's full caption:
"Floyd, you are the champ but you a sucker at heart. You want it all. I know, I watched you do some foul shit to Reala and he is your best friend. When he broke up with his girl Jessica, you kept her around, got her an apartment, bought her a car because you wanted to fuck her. Reala ain't sweat it. He was keeping it, playa. Haze just wasn't built like that. Tell everybody why you was on FaceTime when he killed Stephanie and himself. Because he was confronting you about fucking his wife. You was pumping all that Trey Songz shit, get the fuck outta here. You didn't give a fuck you just went to watch the ball game. get the strap #lecheminduroi"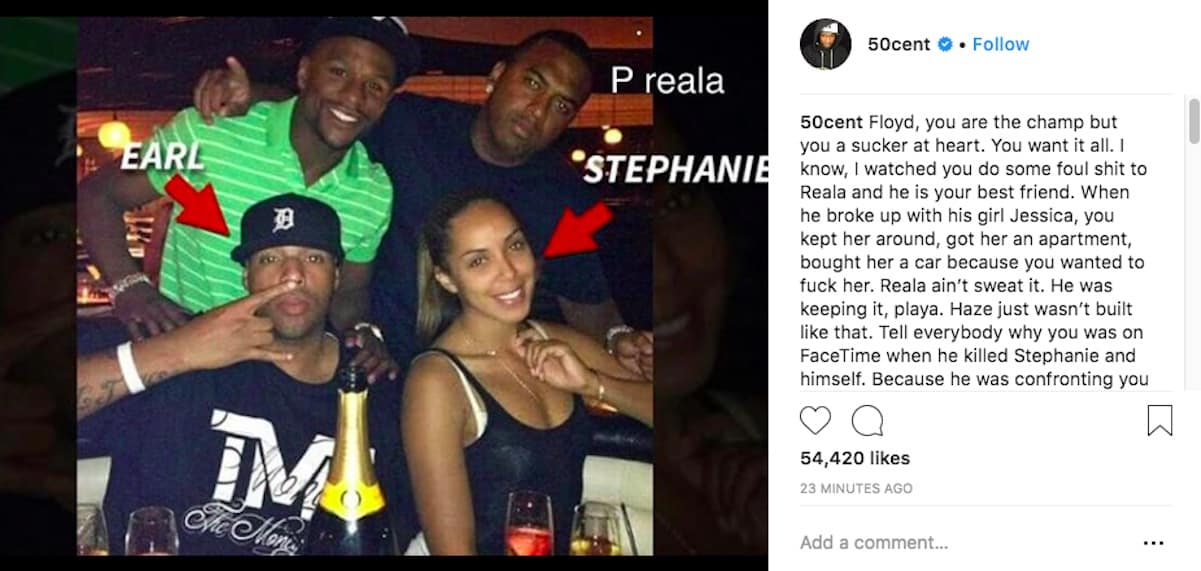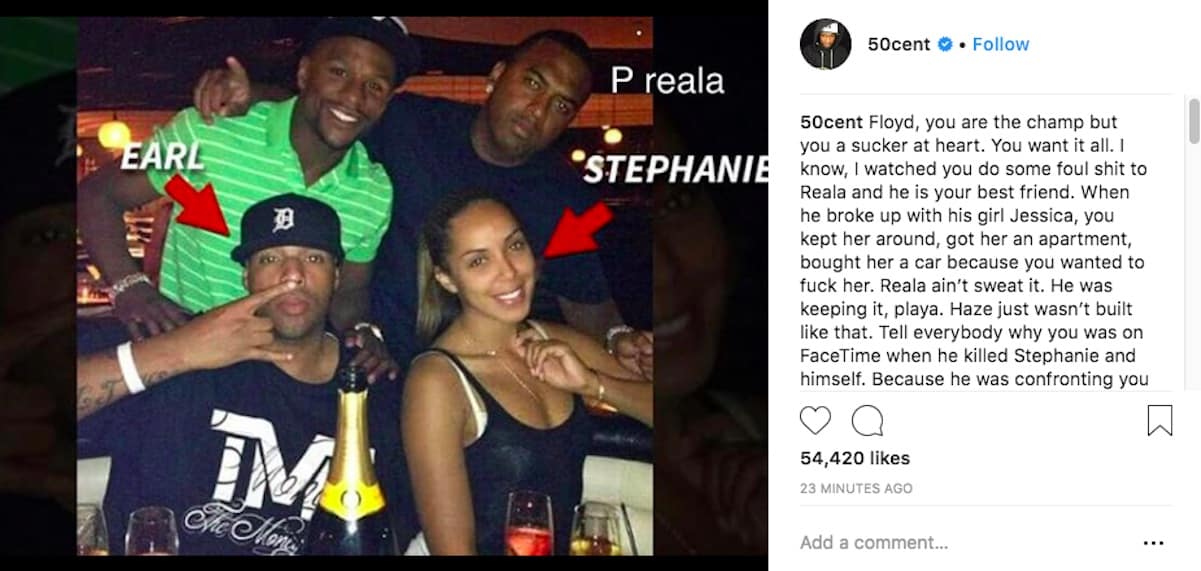 Floyd was forced to sit down with the cops after the incident because he was reportedly on FaceTime, telling Earl he should leave his wife because she was bad for his career….well, that was the story at the time.
Earl was apparently distraught over what he believed was repeated infidelity, including a fling he said Stephanie had with Trey Songz.
Floyd attended a Clippers basketball game hours after watching the murder-suicide happen right on FaceTime.
SMH.
Do you believe 50?