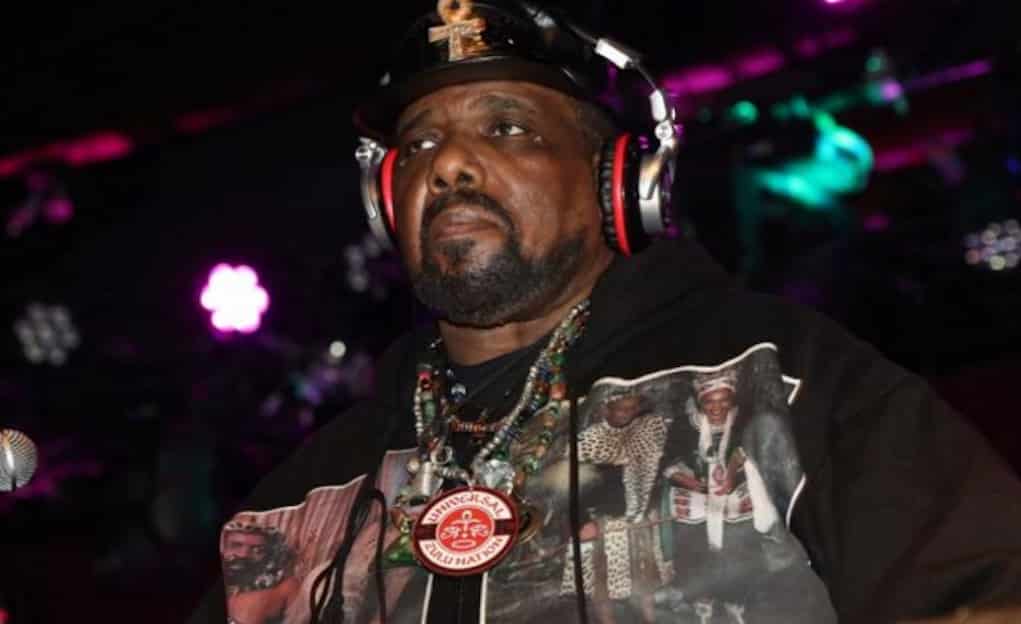 Multiple men have come forward with claims that Hip Hop pioneer Afrika Bambaataa molested them as children and teens. The Zulu Nation has since parted ways with their founder, but not before calling up one of the victims to threaten him!
Two taped phone calls have been recovered from one of the most vocal victims, Ronald "Bee-Stinger" Savage. Savage was subjected to threats and bullying by the Zulu Nation's lieutenants, including Mickey Bentson. When Mickey's threats didn't work, he attempted to get Savage to retract his accusations against the rap icon.
"You damn hurt everybody in our whole organization, bro—and we would not expect that from you. "[If it was] anybody else [but you] we'd be like, 'Man, f*ck that n*gga.' We'd tear that n*gga's head off. Stomp him the f*ck out, B. For real, B. He'd be missing in action."
The first call occurred on March 30, a day after Savage's appearance on The Star Chamber. Bentson dismisses Savage's allegations, saying on the tape:
"Anything a m*ther f*cker did—he wanted to do it, man. Ain't nobody force nobody to do nothing, bro. Ain't nobody put no knife to their throat, didn't put no gun to their head—no one took no bat to their face. N*ggas did what they wanted to do, man, because they wanted to do that."
Wow, did he really blame children for being molested and taken advantage of by a grown azz man?!
"I'm 57 years old, man," Bentson also says in the audio. "Bam is 60 years old, man. Y'all are tearing us apart with the bullsh*t. If this was something that was on your mind, this sh*t should have been out 20 years ago, 25 years ago. Why are we hurting the brand that we have, man? This is a brand, B."
Oh hell nah.
Peep the full conversation here.
Anyone out there still think Bam is innocent? Just like rumors suggested, Bentson has pretty much confirmed that Bam's predator ways have been covered up by the Zulu nation for years!