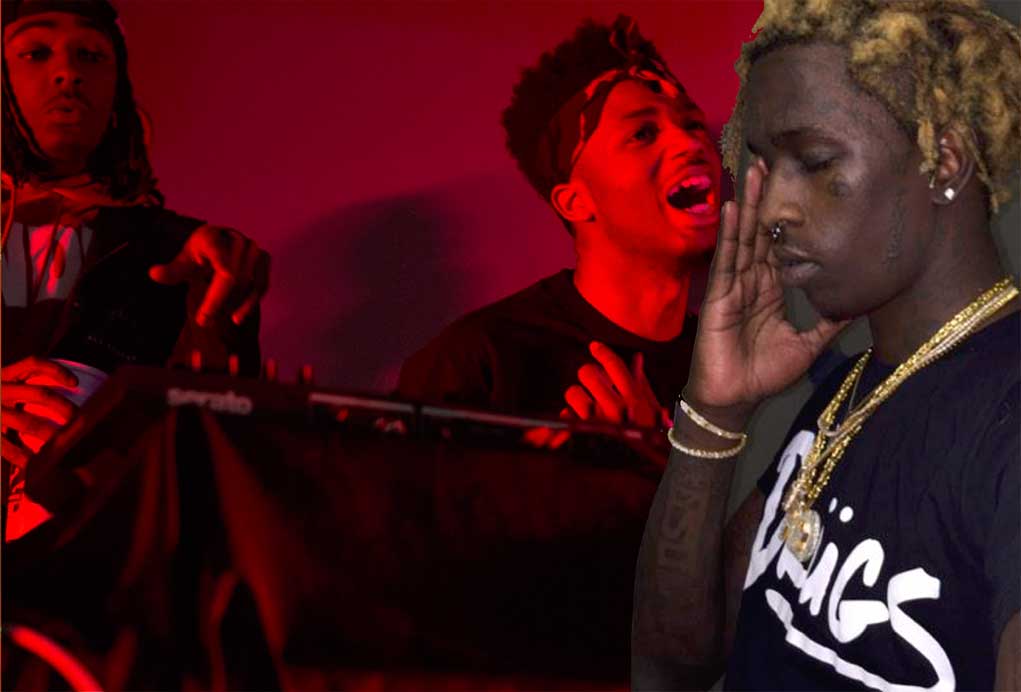 "It's ok to ride a nigga dick, but don't agitate another one lil nigga … " ~Future
Either Young Thug is feel'in himself a bit too much — OR — Metro Boomin's tweets were really all about him — OR — there's an element aside from music, lying beneath the pair's apparent beef. Whatever the case is … it sure seems like Thugger took shyt personal when Metro Boomin' took to social to say that a certain rapper should take his time making his mixtapes, like Future … and Thugger automatically assumed Metro was talking about him. That's when Thugger jumped in and demanded that Metro, "… put some names on that shit lil boy" …. and so on … and so on … and …

Here's how it ignited: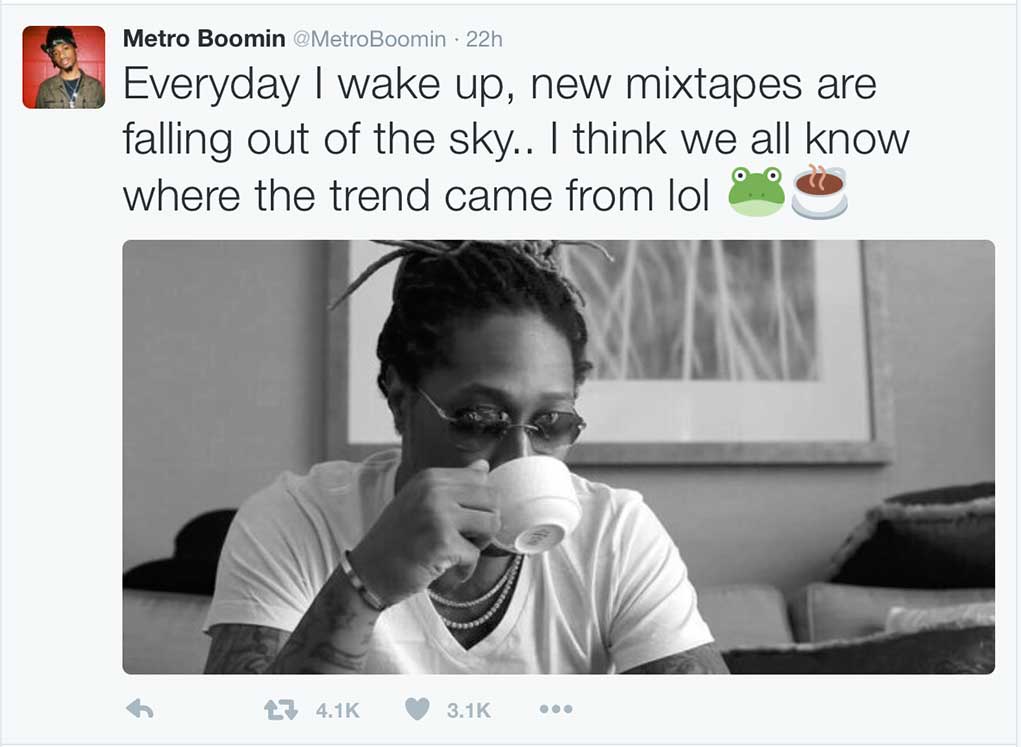 Check out what else Metro put out there:
Moral of the story is, putting out 5 tapes in a year won't make you heat up like Future. That was just his path. It's not for everyone …
All I'm saying is, I wish that everyone would put out more quality music over the quantity. It's a marathon, not a sprint. #ijustcallithowiseeit
And for all you internet niggas who like to tweet like you know everything, I'm not saying he's the first to do it. But artists have not put this much music out in years, now artists are dropping tapes every month … Everyone was holding their music b4 …
These niggas crazy tryna tweet me like I don't know who Lil Wayne is and like those weren't my main years growing up … Niggas tweet more than they read these days lol … Don't tweet me about anything before 2014 because that's not what I'm talking about.
Talk to me about the CURRENT state of rap music … Niggas know Guwop and Weezy legends. What's understood doesn't have to be explained.
Peep what Thugger took to Twitter to say in response:
Hey @MetroBoomin who u referring to ???? … Put some names on that shit lil boy @MetroBoomin … A nigga music couldn't ever sound nowhere near mines…. ((IM MICHEAL)) he's ((TITO)) … It's ok to ride a nigga dick, but don't agitate another one lil nigga …
I have nun in the world against future I listen to his music. His music makes me happy and I hope he continues to bless me and others with it … I think if you guys were to stop drinking so much cheap liquor and high-tech syrup you would be able to think before speaking and typing.