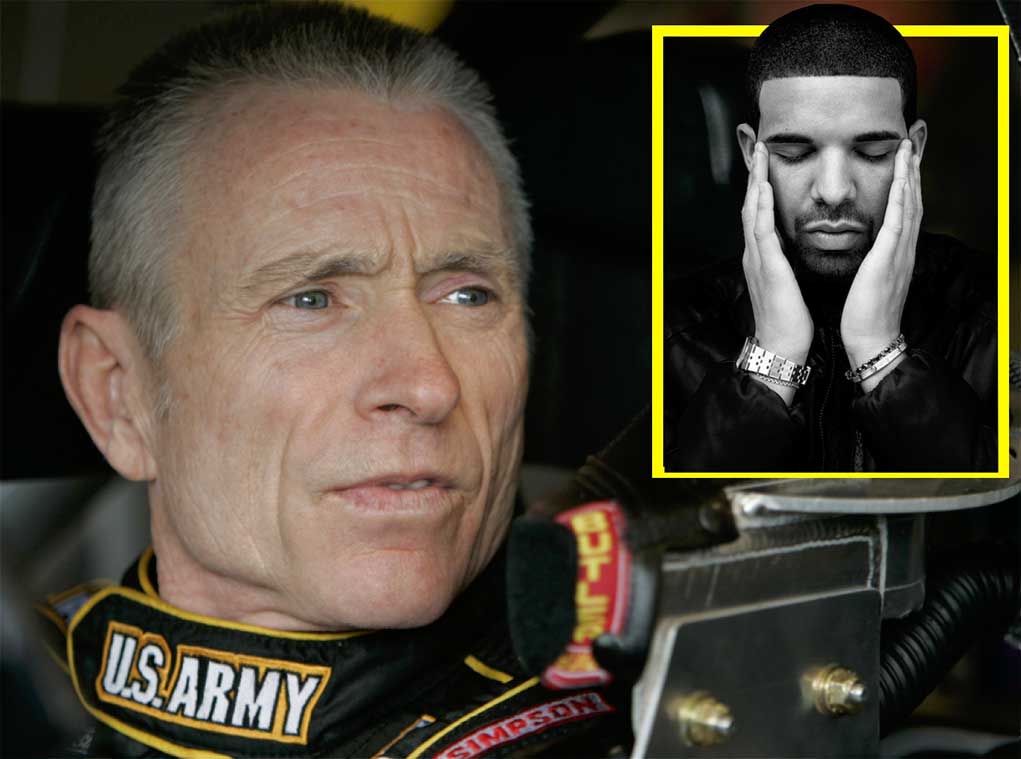 Former NASCAR driver Mark Martin took a shot at Drake on Twitter today (November 9). "Drake is soft like tissue," the Motorsports Hall of Fame inductee writes.
Martin made the comment after twitter user Simp7d said that Drake should be Martin's new favorite rapper. Martin has "Gucci Mane my favorite Rapper" as part of his Twitter bio.
A longtime Rap fan, Martin said in 2013 that he asked 50 Cent to change his name if he won the Daytona 500 that year.
"We told 50 Cent if we won the race, he would have to change his game to 55 Cent for one day," Martin, who drives the No. 55 Toyota, said to Fox Sports in 2013. "I was trying really hard to get that name change for one day."