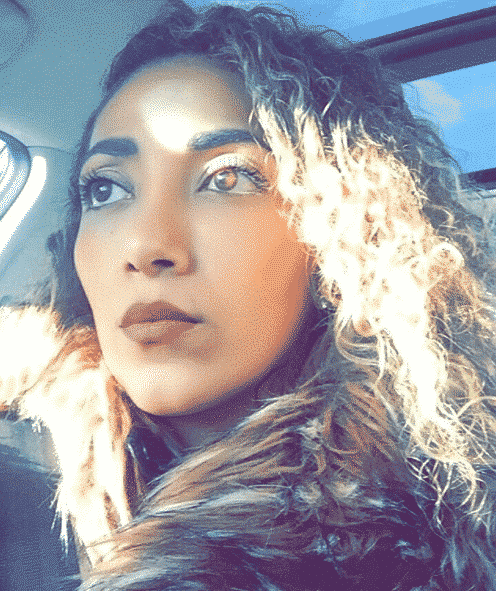 Apollo Nida's fiancee, Sherien Almufti, has made major shock waves since stepping into the spotlight. And while Apollo serves an 8-year prison sentence for fraud, Sherien has been his mouthpiece on the outside.
During the fiery second part of The Real Housewives of Atlanta reunion, Apollo's soon-to-be ex Phaedra Parks, blasted Apollo for contesting their divorce. Parks claims she's paid Apollo $100,000 already and he's engaged to another woman.
Now, the future Mrs. Nida is defending her imprisoned lover after his name was dragged across the reunion stage. She posted on Instagram:
"My baby!! Miss you so much, praying for you daily. You have been misunderstood, judged and ridiculed but you never allowed it to bring you down. The strength you have gives me life. Your such an amazing person inside and out. One day the world will see that! In the meantime, stay prayed up, stay strong and keep pushing."
She added, "Love you so much, can't wait for the day we reunite, it's going to be magical!!"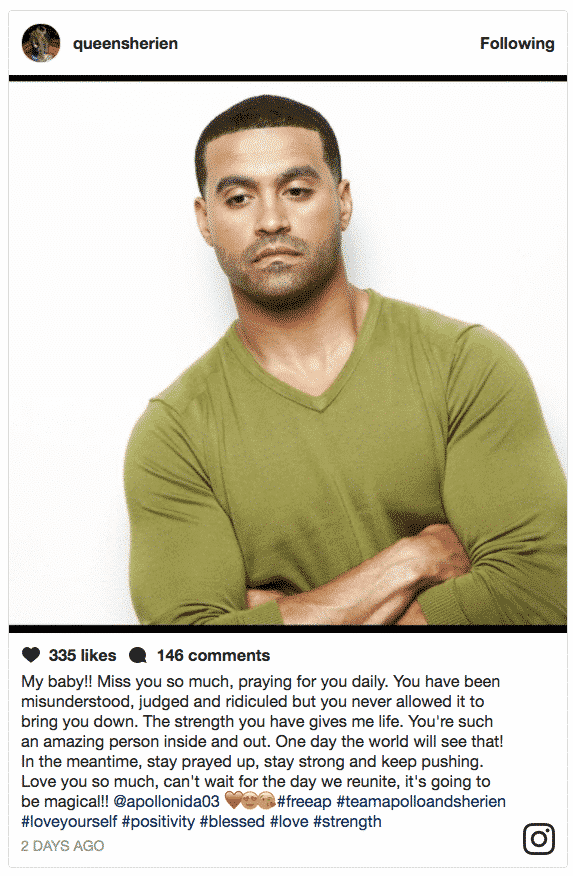 As you know, this is not the first time Sherien has publicly gone after Phaedra.
In December, after a RHOA episode aired, she posted on Instagram a diss directed at Parks, "Catching up on the #RHOA like wow!! So your s**t does stink after all. #TeamApolloandSherien."
Nida, 37, and his ladylove started dating two years ago, before he began his eight-year prison sentence for fraud in September 2014. This means that Nida and his fiancée started seeing each other before the fitness enthusiast's ex-wife, Phaedra, filed for divorce in 2015 after nearly five years of marriage.