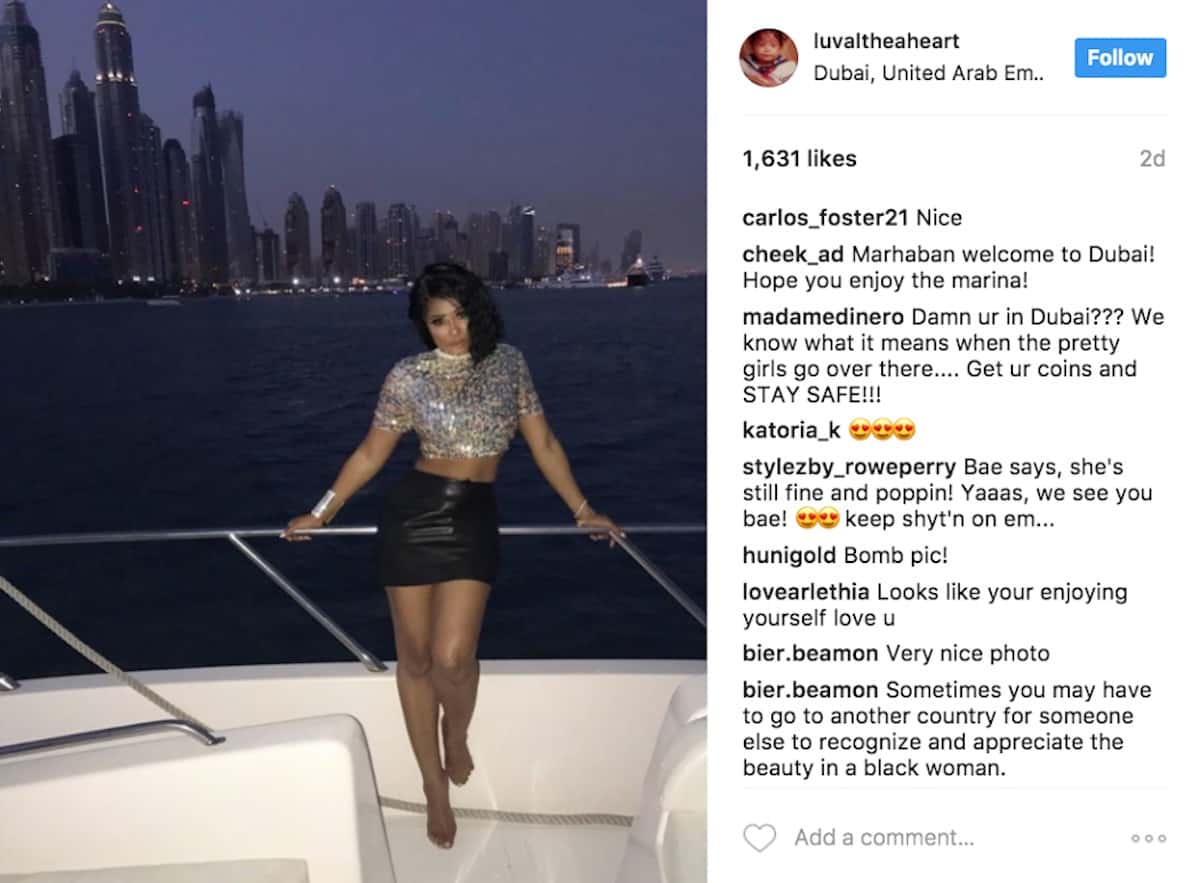 It looks like the ladies from The Real Housewives of Atlanta aren't the only ones in the "Dubai datebook." Former Love & Hip Hop star Althea is livin' it up and lounging on yachts while her baby daddy Benzino is struggling to keep his restaurants open back in the States!
Althea posted pictures of herself in a club and made sure that her man (sponsor?) was in the shot, too.
"Althea is winning on vacation in Dubai posting jusssst enough new man in the pic to piss Benzino off LOL."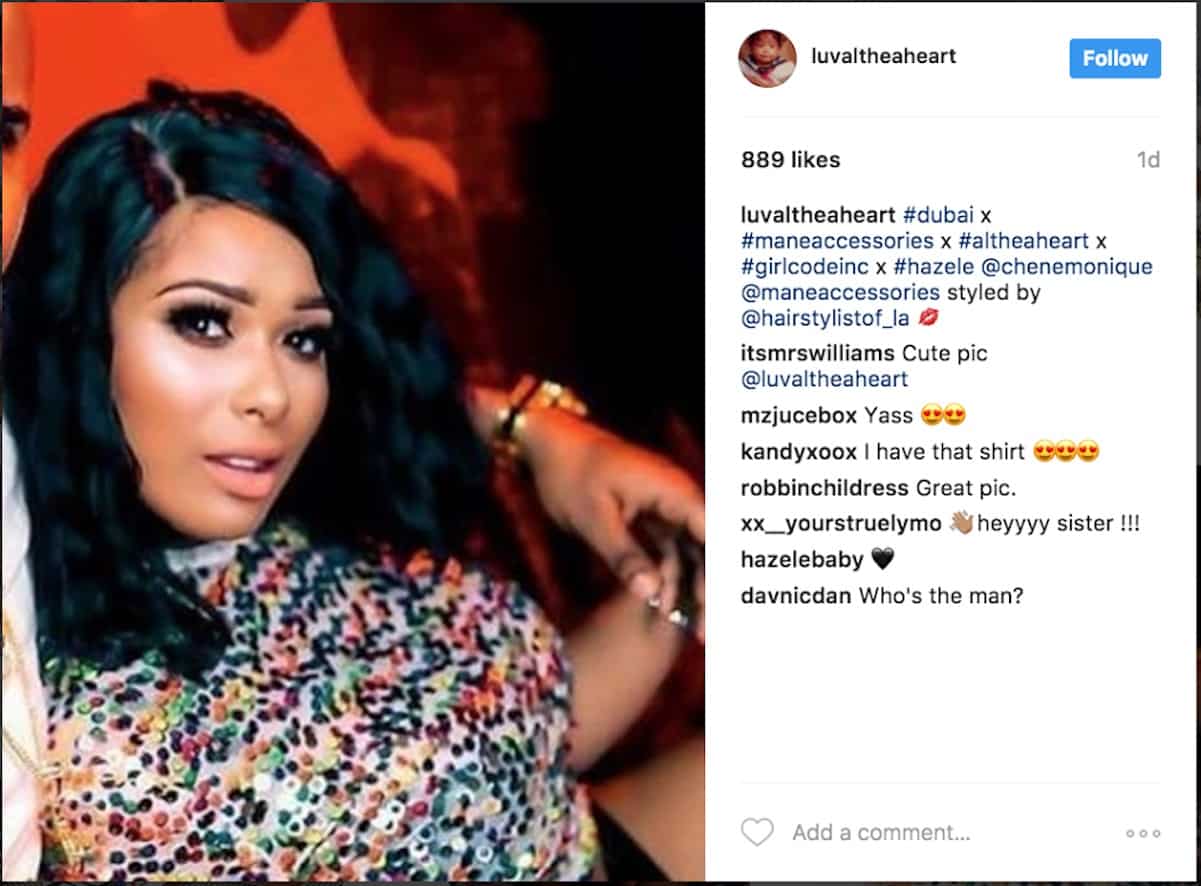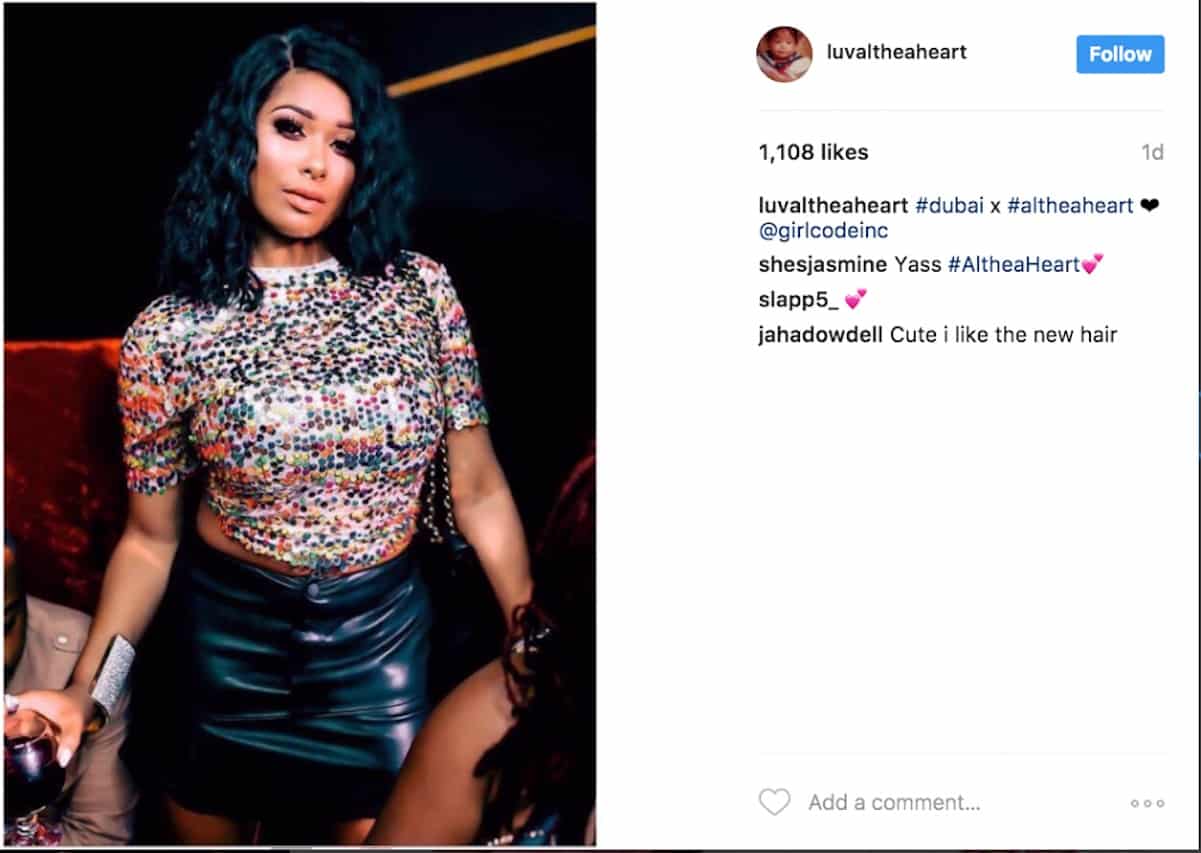 Who do you think her mystery man is?