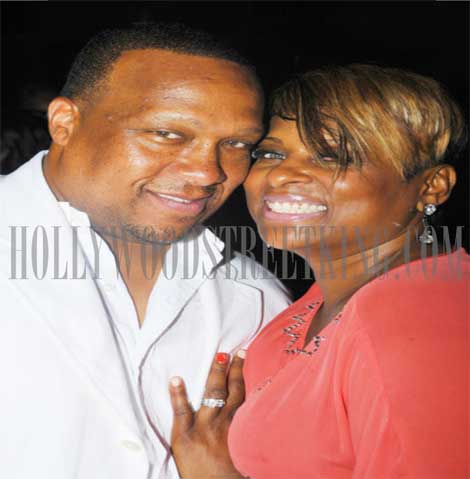 HSK Exclusive – Yo Yo's newlywed husband-in-politics, Highland Park Mayor Deandre Windom, is recovering from a gunshot wound to the leg … after reportedly being caught in a barrage of bullets in the Motor City.
Sources say the shooting happened at downtown Detroit's Key Club, around 2am Sunday morning. Though we can't confirm whether or not Yolanda 'Yo Yo' Whittaker was there at the time of the shooting, we can tell you "a suspect has been detained", Windom is NOT suspected to be the target, and he's listed in stable condition.
"Bouncers were clearing people out of the bar … and as staff worked to clear the club, someone opened fire."
This news comes just three-months after Yo Yo and Mayor Deandre Windom tied the knot, August 17th 2013.
Here's what Yo Yo said over the summer about her then-upcoming wedding:
"It's going to be one of the happiest days in my life. I'm looking forward to it. The wedding is set to take place in August on the Cayman Islands."