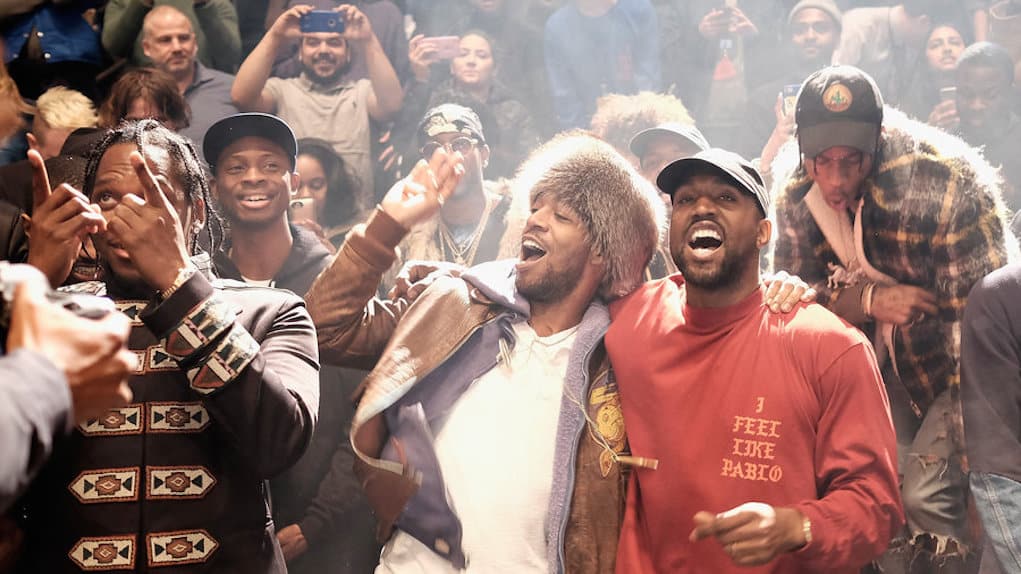 Last week, Kanye West announced his Life of Pablo pop-up shops. Fans lined up for hours to reportedly get only two minutes to run inside the stores, grab merchandise, pay, and get the hell out. Maybe Yeezy gave them a time limit so customers wouldn't have time to inspect the quality of the merchandise?
But London shoppers are letting it be known they're not pleased with the "cheap" merchandise that the pop-up shop was selling.
According to The Sun, T-shirts from Yeezy's collection were printed on Gildan ultra cotton tees…a brand that retails for less than $3. But Yeezy marked up the price to $93!
"I queued up for hours to get in to Kanye's shop and I was so excited to get one of the limited edition London T-shirts. However, I'm not so excited about my purchase now I know it's basically a cheap T-shirt with a print."
Many retailers use wholesale T-shirts in their clothing lines, but at least they're smart enough to switch out the damn tags!
Yeezy's out here scammin' and deceiving his fans just to make a buck SMH.