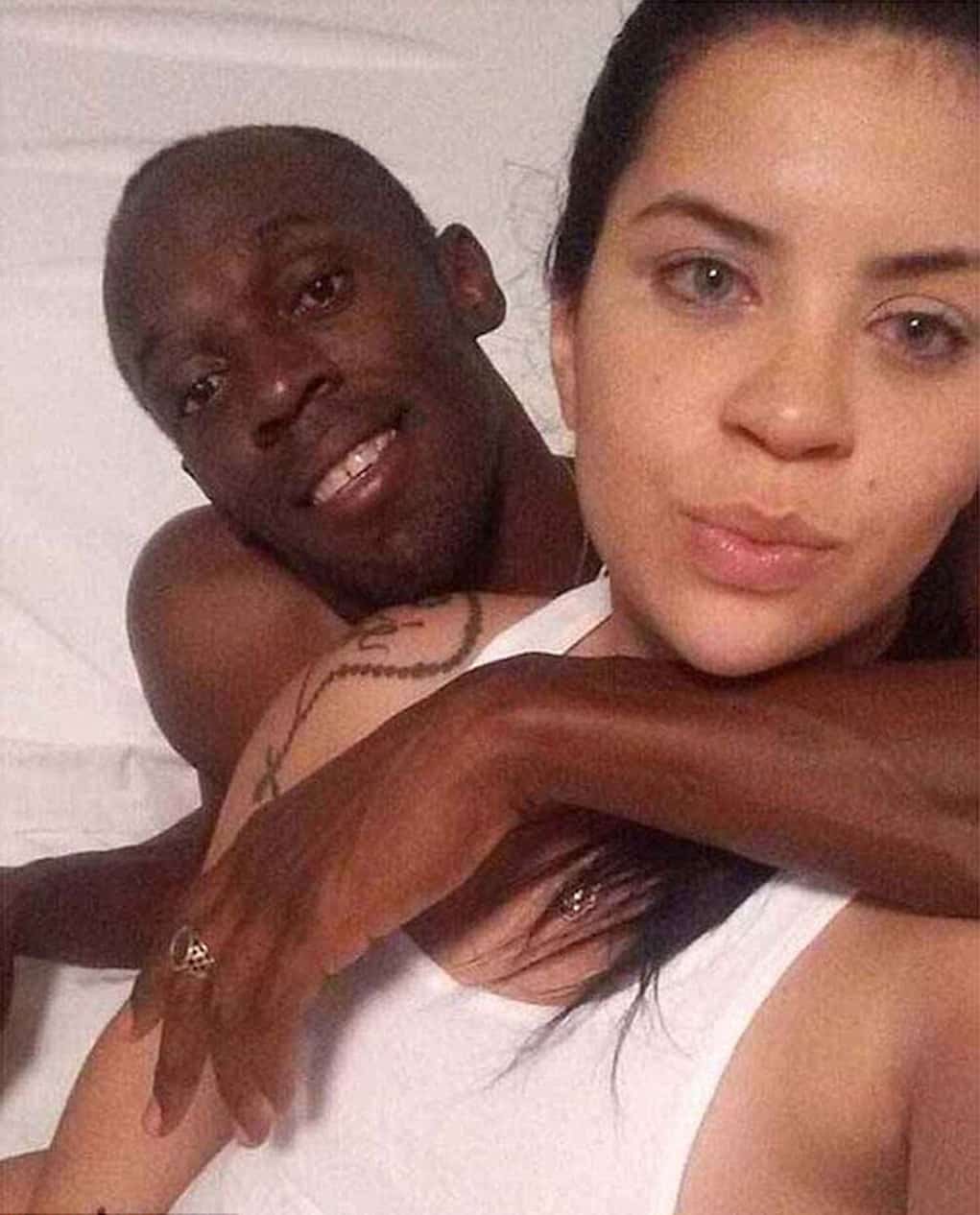 The woman who was photographed boo'd up with Usain Bolt is finally speaking out about her sexual encounter with the Jamaican track star.
20-year-old Jady Duarte says she has not spoken to Usain since their one night stand, and she's a little disappointed because she thought they had something special! LOL
"I really thought we had something going. But now I can see that he picks up women as quickly as he picks up gold medals." – Jady Duarte
The two met at a club in Rio, and Usain approached Jady and her friends, lifted up his shirt and showed them his six pack.
"I had never seen anything like it. I just had to reach out and stroke it. It felt incredible. The muscles were as hard as stone. But I was paying so much attention to his abs that at first I didn't even notice it was Usain Bolt." – Jady Duarte
Later, the Olympian's bodyguard encouraged her to leave the club with them. She said she was playing hard to get at first, but she later gave in.
As they waited for a taxi, Usain did his "famous victory pose," and that's when she realized who he was.
Once they got back to the Olympic Village, they used Google translator to communicate…but Jady said she didn't need a translator to let her know Usain wanted that azz!
But unfortunately, Jady was disappointed with his package…
"He played the Rihanna song 'Work.' I think he likes to listen to it when he makes love. It was very passionate and hot — we were devouring one another. He has the body of a champion although his male parts do not match — he is just like a regular guy. I was expecting him to be fast but it was actually the slowest sex I've ever had. We did it for about 40 minutes then he took a couple of minutes rest before we did it again. He was certainly quick at recovering, but we didn't have sex a third time." – Jady Duarte
In the end, she says she feels "shameless" because she has now realized she's "just another one of his girls."
"I never imagined that he had a girlfriend or so many women. He's a great-looking guy, a huge star — but he is shameless. It was a good experience and the sex was good, but now I just feel like just another one of his girls." – Jady Duarte