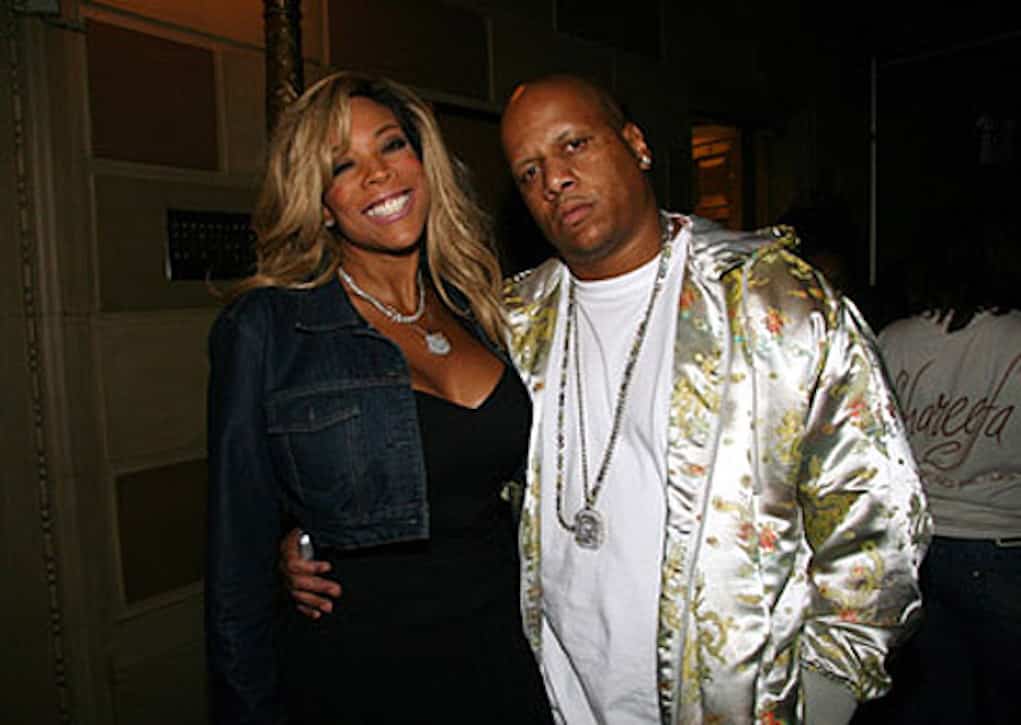 Wendy Williams is allegedly fed up with her husband and manager Kevin Hunter, and she's even thinking about filing for divorce!
According to B. Scott, show execs have wanted Kevin fired as Executive Producer of the "The Wendy Williams Show" since it started.
Surprisingly…Wendy now agrees with them, and it all stems from her marital problems.
"Wendy is in FULL support of his exit amid their major marital problems. Things have gotten so bad that she is seriously considering filing for divorce."
Insiders claim Kevin's presence on set is making the entire crew — including Wendy — "miserable."
"Kevin makes all the decisions and has become more and more controlling as the show has become a success. He insists that all show questions be run by him."
Kevin has tried to take control of Wendy's whole life on and off set. He changed her cell phone number so staffers can't get in touch with her, he hired her a new drive who reports to him, he has to approve all show ideas and guest bookings, and all show scripts must go through Kevin before Wendy even reads them.
"Wendy is smart. No one can understand why she does not tell him to f*ck off. He is making everyone's lives miserable and is causing problems on an otherwise great show."
Kevin and Wendy have been married since 1997 and we're not surprised about their marital issues. HSK was one of the first to blow the lid on Kevin's trans obsession.