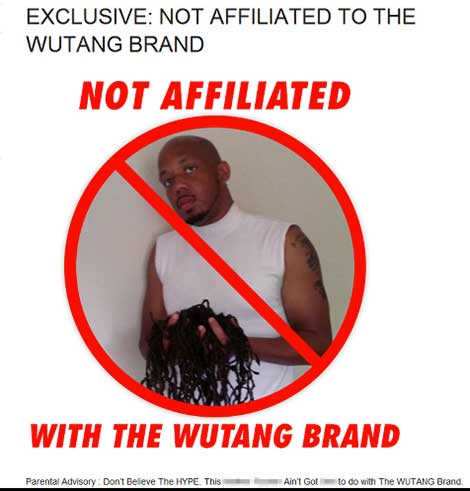 "Parental Advisory: Don't Believe THE HYPE. This m*tha f*kka ain't got sh!t to do with The WUTANG Brand." ~WuTang Clan
Kicks Rocks, Christ Bearer! That's appears to be Wu-Tang's message for Andre 'Christ Bearer' Johnson — who sliced off his penis and jumped from a second story balcony in what has been reported as a botched suicide attempt, early Wednesday morning. The post was made to the Wu-Tang website… and has since been deleted.
Just because a homey's down doesn't mean his Wu Tang crew have his back! I'd tell you to ask Ol' Dirty Bastard, but he's dead.
Check it:
"A Wu Tang spokesperson admitted Christ Bearer was once signed to Wu Tangs West Coast Killa Bees 10 years ago."
Did Rza — who initially discovered Christ Bearer — straight punk Ol' Dirty bastard's son at last year's 'Rock The Bells' concert? Of course! Don't believe me.. Just ask Method Man.