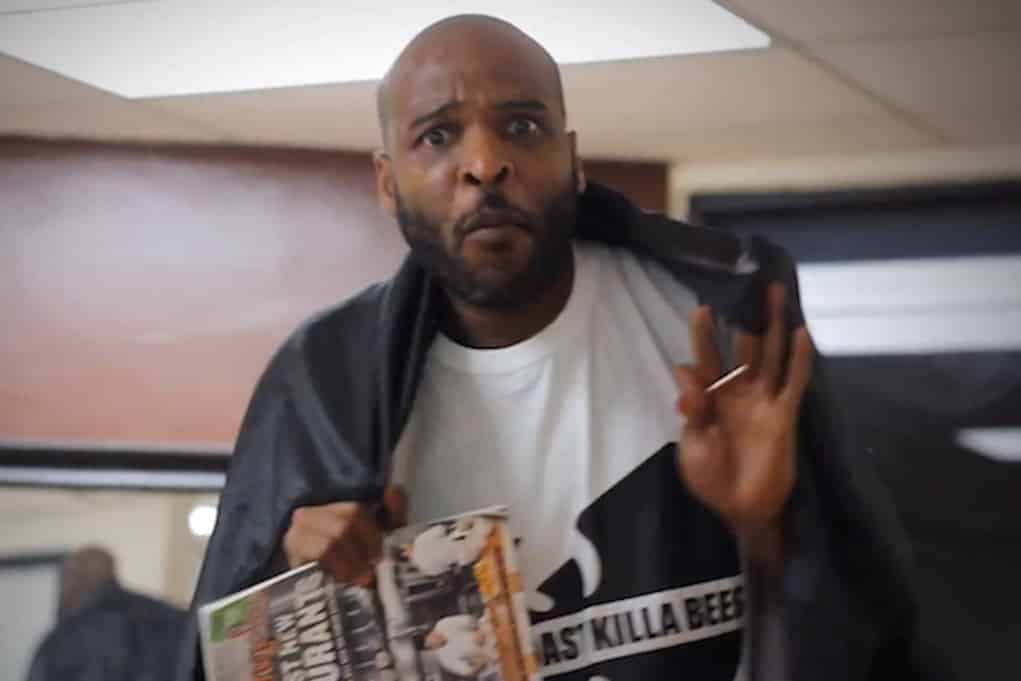 Would be rapper, Andre "Christ Bearer" Johnson, who had the loosest affiliation with the Wu-Tang Clan, says he is proud of cutting his manhood off.
Johnson, who last year made headlines for well, cutting off his "Johnson," said in an interview with VladTV he was high on a bunch of drugs, "PCP and meth and Molly and alcohol, and no sleep.  That was the main thing: no sleep."
While at a party with members of the Wu there, Johnson was so high and depressed that all three of his baby mammas had filed restraining orders against him, that he severed his member and then took a plunge off a two story building.
The obviously insane rapper says he not only doesn't regret his decision to cut off a chunk of his penis but is proud of it.
"I'm the only man ever did what the f–k I did, and I'm proud of it. Because why? In the annals of history, I don't think you got anybody who ever did it … I might've made the biggest mistake ever in history. But I'm proud of that."
In his rambling interview he also goes on to say he can still hold it down in the bedroom even though he's missing a crucial part in the "love making" process: "Due to the fact that it's not a myth, the black man do — I'm not really going to go into it too much — we hangin', so I'm still able to work with what I'm able to work with, and get it down."