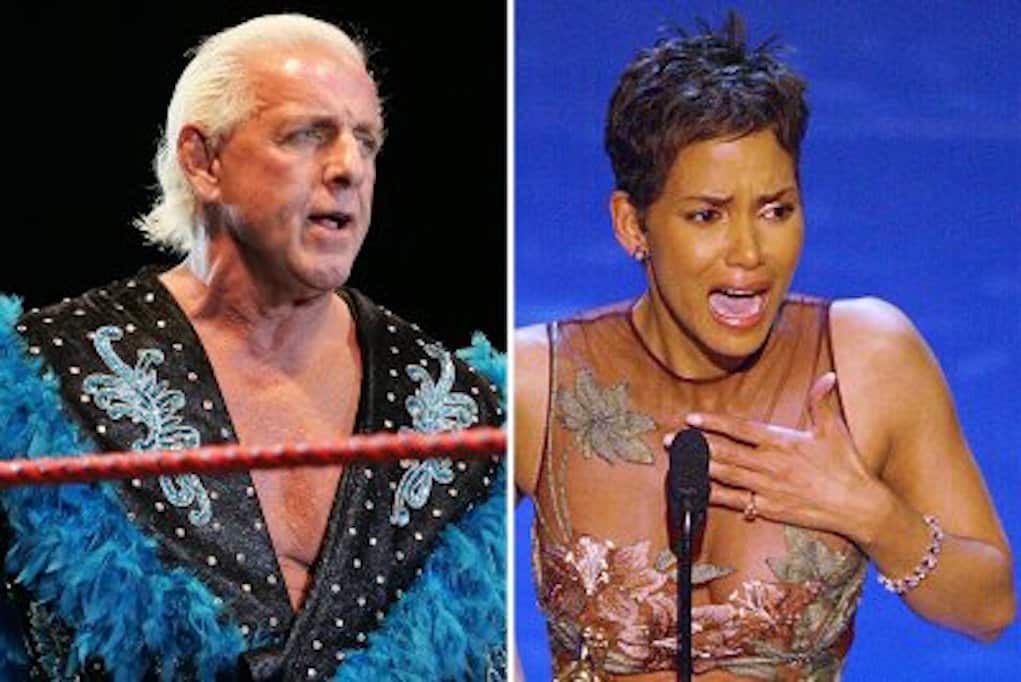 Um,ew…On an episode of The Ric Flair Show, the former wrestler was asked about all the celebrities he has had sex with.
He says he has smashed "several dozen," but he only admitted to one celebrity in particular…Halle Berry!
Ric says the incident went down in Atlanta right after Halle got divorced from former MLB player David Justice.
Peep the interview:
You really think Halle let this thing get on top of her or is he lying?