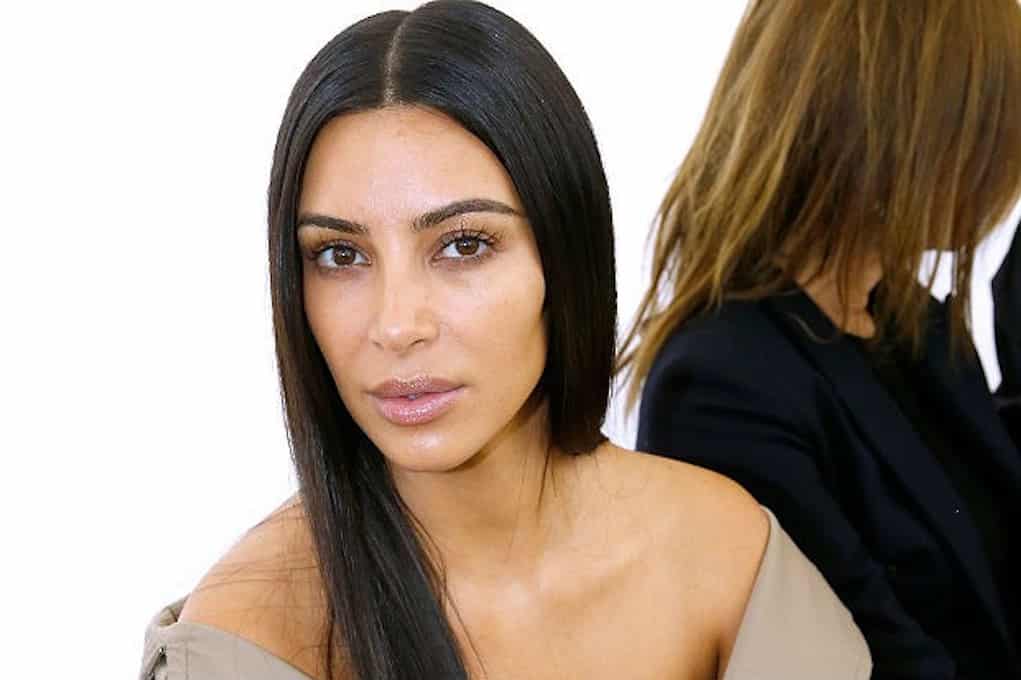 Kim Kardashian was allegedly held at gunpoint and robbed by men dressed as police officers. The incident went down at a private apartment in Paris.
Five men threatened the mansion concierge with a weapon, handcuffed him and forced him to give them entry into Kim's apartment.
Two of the men were able to gain entry, and a gun was held to her head.
The suspects bound and gagged, and put her in a bathroom while they took two cell phones and jewelry worth millions of dollars. After the attackers left in their cars and bicycles (LMAO) Kim was able to break free and call for help….LOL!
Kim was in Paris for fashion week with her mom, Kourtney, Kendall and Corey Gamble. Despite her traveling with her family as well as her crew and her own security, we're really supposed to believe Kim was alone in the apartment and the only one to be bound and gagged? This has got to be a joke…
When Kanye heard the news, he canceled his concert in the middle of performing "Heartless."
@kanyewest hope ur fam is ok, just know that my heart hurts rn. how could u b so heartless 🙁 pic.twitter.com/mZfbFAQ5Fz

— el jugo (@itsjustjewels_) October 3, 2016
Kim spoke to police for a few hours and then hopped on a jet back to the U.S.
News of this attack is suspicious….Kim was just flaunting a $1.3 million diamond ring that Kanye "bought" her, and that ring was allegedly one of the pieces of jewelry that was stolen. Also, news reports are claiming Anna Wintour, the queen of the fashion world, is done with the Kardashian circus and refused to be seated next to Kim at any runway shows. And on top of that, Kendall has been noticeably absent from Paris Fashion Week shows, and many big name fashion houses didn't book her to walk their runways this season.
So, what's the family to do when they feel that their star is fading? Stage a fake attack of course.
Do you think E! cameras were rolling as Kim got bound and gagged?