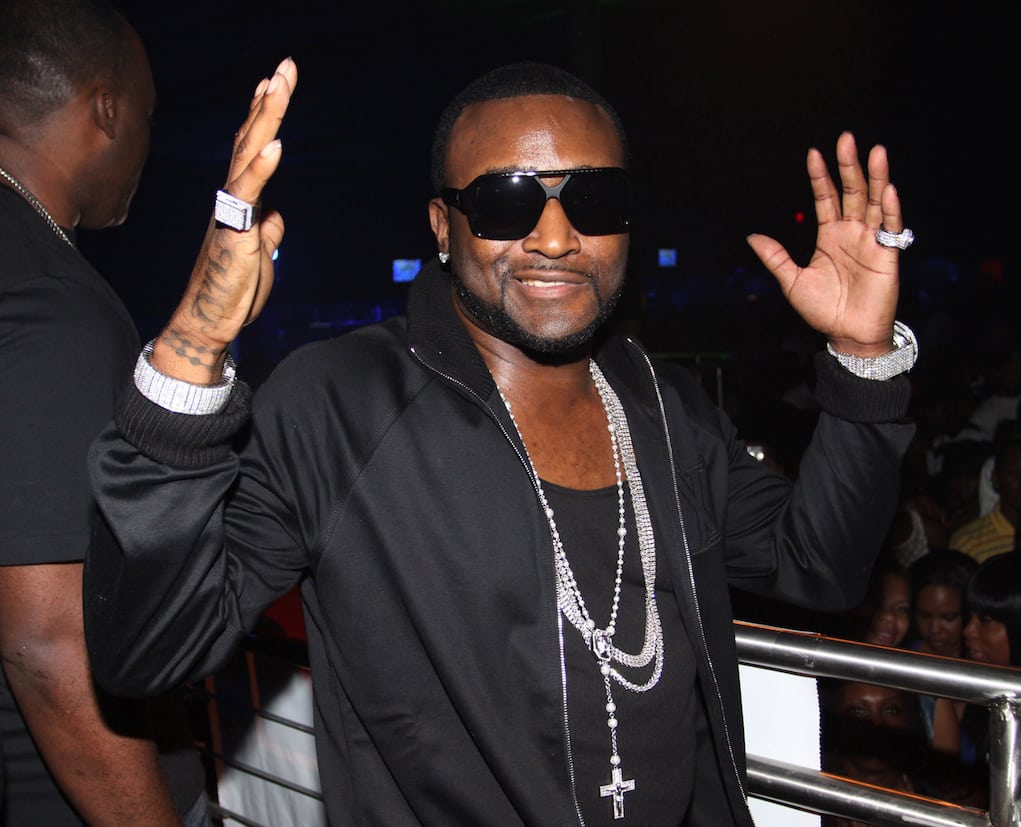 Hours prior to his death, rapper Shawty Lo was in the strip club watching dancers make it clap. So it's only right that his body be taken to the strip club one final time prior to his burial…I guess….
After his viewing on Friday night, his hearse pulled up to Blue Flame Lounge…Shawty's favorite strip club apparently. It's the same spot he was at hours before his death.
But this weekend wouldn't be complete without some drama. The viewing was open to the public, and many people snapped photos of Shawty in his casket wearing his signature sunglasses (don't ask me how I know.)
The photos were posted to social media, and one of Shawty's 11 kids sent out this request:
Despite her threats, Shawty's funeral remained open to the public this Saturday at Jackson Memorial Baptist Church in Atlanta. Thankfully, the family was in a good mood.
Shawty, who was born Carlos Walker, was killed earlier this month when he crashed his 2016 Audi. The official cause of death was blunt force trauma. Two women who were also in the vehicle, Destini Carter and Deshondria Miller, suffered non-life threatening injuries.
What do you think about Shawty's final stop at the booty club?