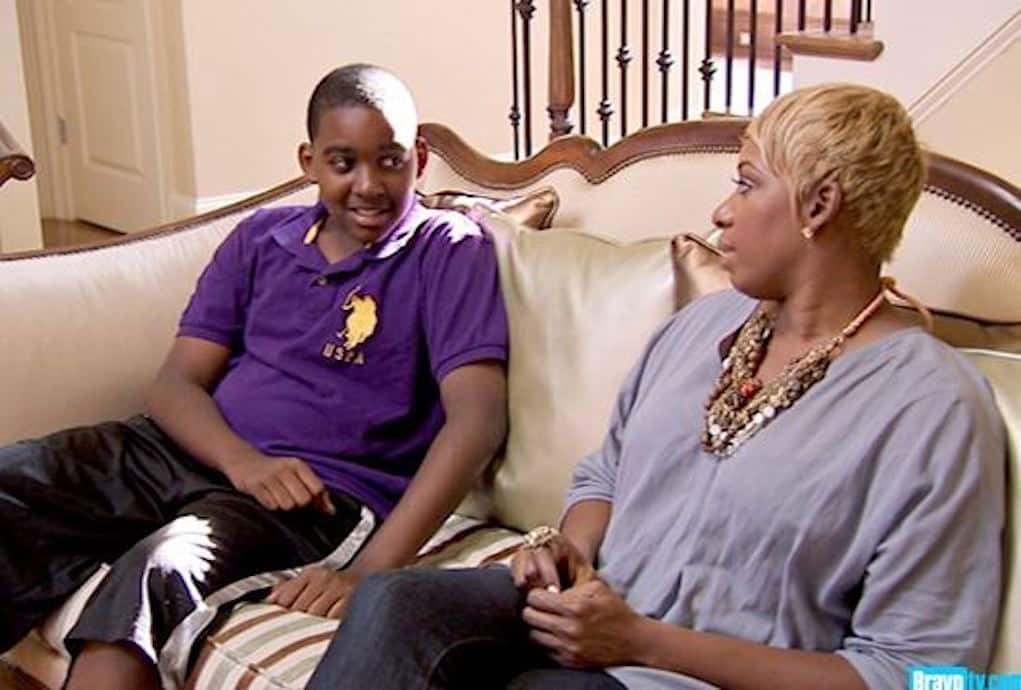 NeNe Leakes' 17-year-old son, Brentt, was trying to help his mom on her comedy tour, but he ended up getting robbed by one of her crazy fans instead!
Brentt was selling NeNe's merchandise at the Chicago stop on her "So Nasty, So Rude" tour. A customer demanded a refund for some items, and the Brentt refused to give it to him.
The guy then snatched Brentt's backpack and took off with it. Inside were Brentt's wallet and laptop.
Thankfully, cops have surveillance video of the theft, but there haven't been any arrests yet.
According to sources, NeNe isn't too upset about the theft, she's just upset that the suspect took off with Brentt's ID Smh.