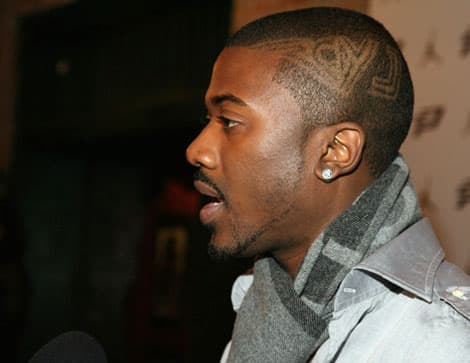 "He said 'Just gimmie that' and pulled my pants down and forced his penis inside of me."
HSK Exclusive – The woman we first told you was raped at Ray J's residence, back in 2008, is speaking out for the first time. Now, she says she's heading to the LAPD to finally report the rape.
According to the 29-year-old alleged rape victim, her attacker — whose identity she hasn't revealed — forced himself into a bathroom before raping her "without a condom". She says the incident led her to become pregnant — a pregnancy she says she later aborted.
It all reportedly went down after she joined X-rated actress 'India' to attend a Kanye West party at West Hollywood's BOA Nightclub. That's where she says Ray J invited her and India to his VIP section. After about an hour at the party, she says she and India accepted an invite to join Ray J and his entourage back at his Woodland Hills crib — where she says he was singing and playing music for them.
Here's the drop:
"I went to the bathroom and this guy followed me into the bathroom and
forced his way in. He tried to force me to have sex with him for about 30 minutes. He said 'Just gimmie that' and pulled my pants down and forced his penis inside of me. He raped me for about a minute without a condom. Then Yung Lo came and said 'Can I get some?' He begged me…I said 'No' and ran outside.

I told India 'This Nicca took p*ssy from me and I wanna call the police.' India told me 'What is your boyfriend going to say? Don't call the cops it's a bad move.' I called her three days later and told her 'I want to call the police' and she talked me out of it. A month later I found out I was pregnant and I had to have an abortion."
Was Ray J upstairs having sex with another girl while a woman was being raped inside his downstairs bathroom? Of course. Don't believe me.. Ask Yung Lo.