Beards Take The Backseat…
HSK Exclusive – Riccardo Tisci may now have Kanye's time, but before the famed urban fashion designer there was another exclusive man in the rapper's life. Guess what? HSK has learned exactly who that is!
His name is Taz Arnold, who sources say was dating Ye back in 2007. That's when the music producer's 90's group 'Sa-Ra' was singed to Ye's G.O.O.D Music label. Don't believe me.. Ask Amber Rose.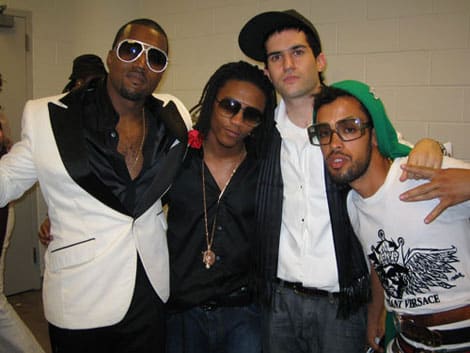 Here's the drop:
"Kim wasn't the only one Kanye was cheating on Amber Rose with, he was also cheating with Taz Arnold. Kanye was getting a lot of his swag from Taz, Taz is a dope ass producer."
Was Yeezus the first rapper to turn out Taz Arnold? Of course NOT! Just ask Dr Dre.