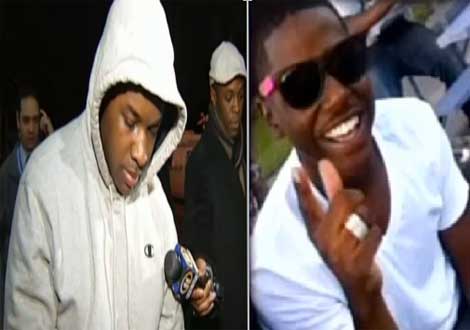 "Porter and two friends arranged to meet Young at the restaurant to sell him heroin."
An arrest has been made in connection to The Waterfront murder of Wiz Khalifa's 20-year-old uncle, Imani Porter. Now, as 17-year-old Jaron Young faces homicide, robbery, conspiracy and weapons charges … details about the last moments of Porter's life appear to reveal Wiz's uncle as a Pittsburg — slangin' balloons — D-Boy!
According to cop docs … Porter's murder happened during what was supposed to be a heroin-for-money exchange, inside the car Porter was front passenger of, Wednesday night. Young is said to have been the buyer, who Porter is suspected to have been serving up. That's before it appears to have been a drug deal gone deadly.
"It wasn't me. Wrong place wrong time." -Jaron Young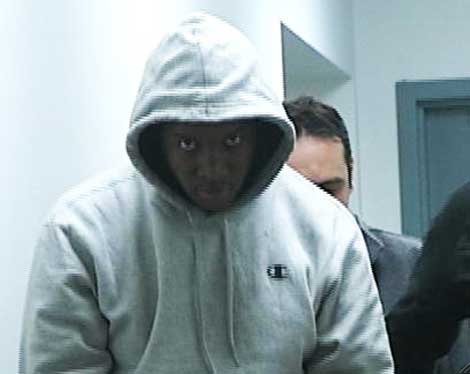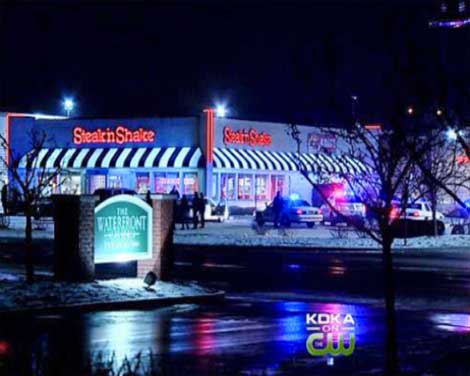 Here's the latest from Philly's WPXI News:
"Young and an unknown man were in the backseat of a Chevy Impala talking to Porter, and a driver who was identified as a witness. The 17-year-old suspect was looking to buy heroin. The witness says Young pulled out his money for the drugs but quickly pulled it away and said, 'Let me get this one for free,' and pulled out a large silver revolver and pointed it at the witness. The other man in the backseat pointed a gun at Porter who said, 'Go ahead bro take it.' The unknown man shot Porter in the head before leaving the car."
Here's what Imani Porter's father, Jibril Abdul-Hafith told Philly's KDKA News:
"I been crying. I been crying all night. There's a whole in my heart."
Today … as one father mourns the loss of his son, so too does Young's mother mourn for her locked-up son. Reports reveal it was Ronnica Sanders who pushed her son to "turn himself in."
Here's what Jaron Young's 41-year-old mother told the press:
"It was the right thing to do. I didn't raise my kid to be in the street. I didn't. I raised him to be a respectable young man in the community."
Wiz Khalifa took to Twitter to say this: